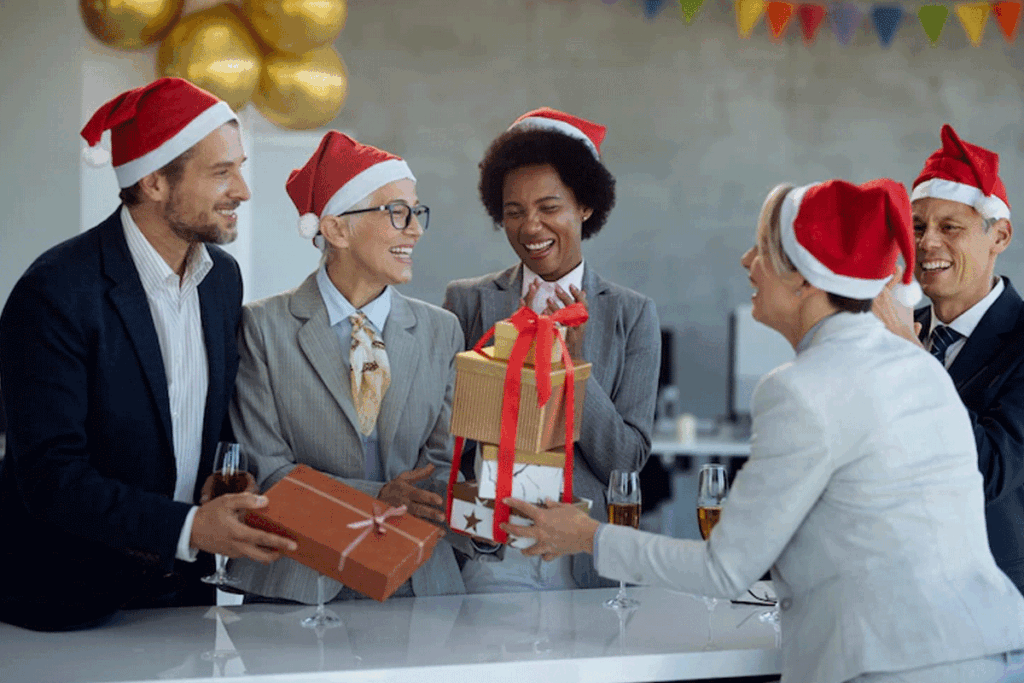 Christmas is near, and with that comes work-related parties. Whether you've enjoyed Christmas parties in the past or found them a bit tedious and boring, you'll need to dress properly as you mingle and socialize with the boss and your co-workers.
An office Christmas party is a terrific opportunity to spend the holidays with your colleagues. It's also a great opportunity to dress for success. Office Christmas party dresses can vary depending on the establishment, but a more formal look is generally appropriate. This means you want to dress up in nicer clothing than you would wear on a normal day at work.
Dressing for the office Christmas party is not difficult. The first step is to familiarize yourself with your company's dress code, which will help you determine what clothing you should wear. If there is no formal dress code in place, then feel free to wear whatever clothes are comfortable and make you look your best!
However, suppose there is a formal or semi-formal dress code (such as a black tie or business casual). In that case, it's important that you follow these guidelines so that everyone looks professional while still being able to enjoy themselves at the event.
With that in mind, we've compiled a list of suggestions on how to dress for your office Christmas party to ensure that you'll be looking your best.
Plan for What You're Going to Wear Ahead of Time
There will always be something that will cause you to be late, no matter how meticulously you plan your day. Therefore, you should pre-prepare what you will wear for your office Christmas party a couple of days before the event. Otherwise, you may find that you forgot to wash and iron your dress shirt or that your favorite suit is wrinkled and stained.
You can wear a suit or dress pants, but you don't need to wear a suit unless it's specifically required. If you decide to wear a suit, ensure it fits well and is clean (and pressed). Other options include wearing business casual attire such as khakis and button-down shirts.
To avoid last-minute panic, decide what you're going to wear, then wash and iron your clothing. Also, don't forget to ask about the dress code ahead of time so that you don't turn up under or overdressed for the occasion.
If you're not certain what type of dress code to follow, here is a quick guide:
Formal (Black Tie): This is usually reserved for weddings or other special occasions. It means that men wear tuxedos with bow ties, while women wear cocktail dresses or long gowns with high heels.

Semi-Formal: This is the most common type of dress code. It means that men should wear dark suits with ties, while women can choose to wear cocktail dresses or long gowns with heels.

Semi-Casual: This means that both men and women can wear jeans or khakis with button-down shirts or polos.

Business Casual: This is a more laid-back version of the semi-casual dress code. It means that guys can wear chinos or jeans with polo shirts, while women can wear dresses or blouses with pants or skirts.

Business Formal: This is one of the most formal type of dress code. Men should wear dark suits with ties, while women can choose to wear cocktail dresses or long gowns with heels.
The most important thing to put in mind is that the Christmas party is not a place to show off your expensive designer clothes. It's better to be conservative and let your personality shine through with your choice of accessories or shoes.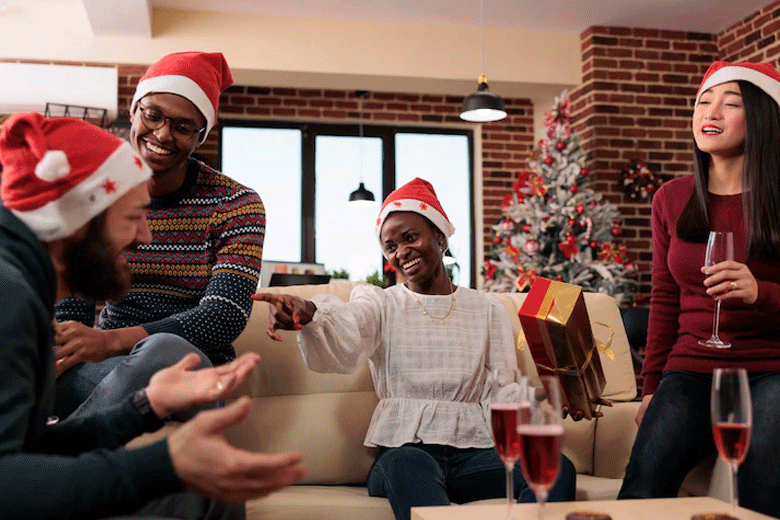 Allow Time for Proper Grooming
As most office parties will start almost immediately after work, grooming is essential on the morning of the party. You don't want to quickly change into your party attire after work only to realize you're fashioning overgrown facial hair.
Shower, exfoliate and wash your face in the morning. Your face should be clean-shaven, but if you like stubble, use a stubble trimmer to tidy and complete your look.
Trim your nose hair and groom your eyebrows. Get your haircut a week before, and trim the back of your neck and behind your ears the day before. Your nails should be neat and cut, and your breath should be fresh, so carry a pack of mints in your pocket. Wear cologne but go easy on the spray – it's not a first date.
Picking Your Outfit
When it comes to picking a dress, it's all about striking the correct balance. You don't want to come across as boring, just as you don't want to appear unprofessional. Here are 3 things that you should consider:
Keep Your Outfit On The Conservative Side
Although you'll be at a more relaxed social engagement, you're still attending a work function. A tailored dark suit in black or grey would be ideal, paired with black dress shoes, a pocket square, and a polka dot tie to add some zing to your look.
Even if you work for a casual business, you should still dress things up a little. Not all office parties will require a suit. However, this doesn't justify you showing up in a t-shirt, torn jeans, or sneakers. For a more informal setting, consider wearing a sports jacket or blazer, matched with a pair of dark jeans and a button-down shirt, for a casual yet professional appearance.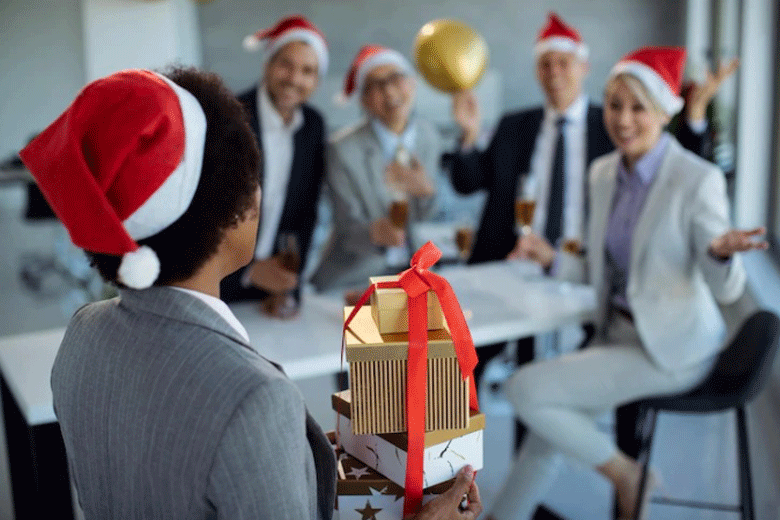 Make a Statement
You can still get into the festive spirit by dressing a bit more boldly at your Christmas party. Try opting for a blazer in a bright colour or with an eye-catching texture. For example, Shore in rose is the perfect bright blazer for the holiday party season, while Lighthouse in grey has great texture.
Choose something appropriate for the occasion
if it's just going to be an office Christmas party but not an official holiday celebration like Thanksgiving or Christmas Eve dinner parties tend to be held at work—you can still wear red lipstick and red nail polish if those things aren't too out-of-place since they're still considered appropriate attire during these types of events.
Wear a Pair of Killer Heels
Yes, they can be uncomfortable and make your feet hurt (but if you're wearing them right, they'll feel like the most luxurious thing in the world). But the best part is that they will instantly make you feel 10 feet tall and confident—even if you don't have much height to begin with!
Here are three things that short girls need to know about wearing heels:
Heels are not just shoes—they're a way of life. When you wear heels, you walk differently and stand taller. You move with more confidence and poise because you feel confident and poised! (And if you're anything like me, that feeling can be addicting.)

You actually don't have to be tall to wear heels. I've heard many women say that they don't want to wear heels because they're too short (or too old or fat), but that's just not true. Everyone can wear heels—it just takes practice, patience, and the right shoes for your body type.

Once you've mastered the art of wearing heels, they'll become an essential element of your wardrobe. Many used to think that wearing heels was something only women with long legs could do—and while that may not be false for some styles and heights, there are plenty of heels that you can wear if you're short or have shorter legs.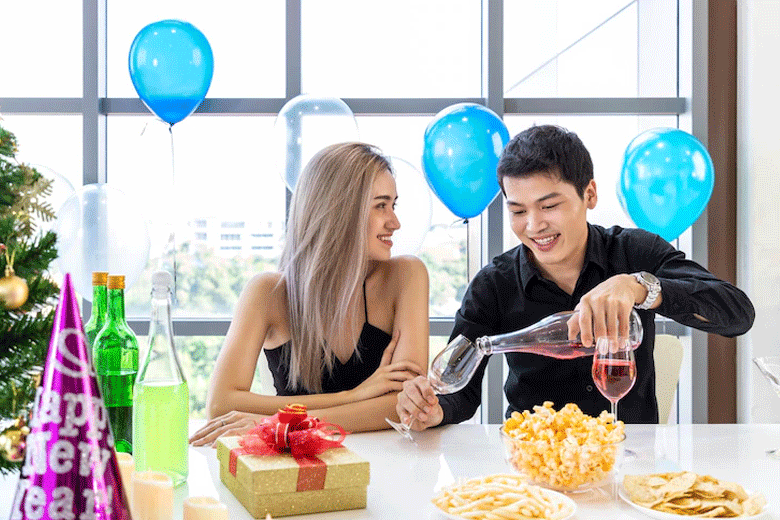 Consider All Jewelry Possibilities
When it comes to jewelry, the possibilities are endless. You can choose from various metals and stones for your earrings, necklaces, bracelets, and wrist cuffs. There is no wrong way to go about it.
The most important thing is that you have fun with it.
There are a lot of options when it comes to jewelry. You can choose from a variety of metals, stones, and styles.
When you're buying jewelry, it's important to think about what you want it for. If you are looking for earrings or a bracelet that can be worn daily, choose something simple and timeless in silver or gold. If you want an engagement ring or other type of jewelry that will be worn only occasionally, consider going with something more ornate and beautiful but not necessarily practical.
Conclusion
The office Christmas party is a great time to dress up and have fun. While you may be tempted to show off your flashy new shoes, we recommend making an effort with your appearance. A white shirt and black tie are always appropriate, as well as a black blazer or suit jacket with a nice dark blue or red tie. For ladies, it's best to stick with something classic, like a long dress in white or black (preferably without many ruffles).