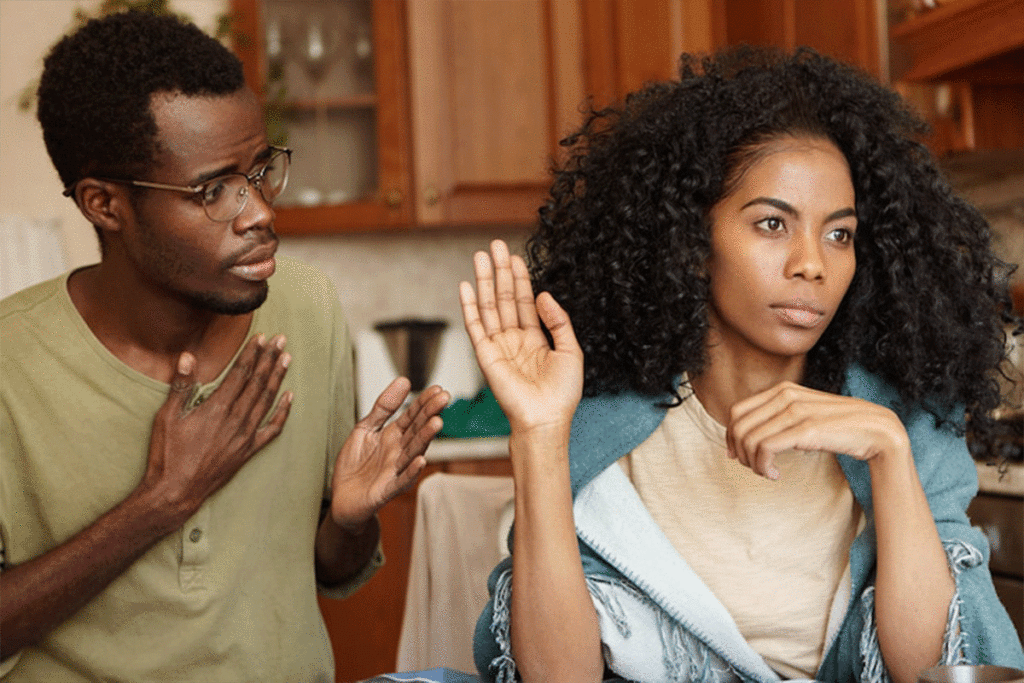 Did your last relationship cost you a lot of pain, only to be accused of being 'too clingy'? Or has your current partner ever looked you dead in the eye to tell you to stop being needy and dependent? While you might have good intentions, being too needy is a no-go area, with nothing good to come out of it, as you must have observed in your past relationships.
To be tagged needy in that relationship, your former and current partners must have noticed your excessive need for acceptance or affection, which has resulted in you being overly attached to them and depending on them more often than not.
Unsurprisingly, desperate-smelling, needy males are a significant turnoff. As a result, if you're that man and you're wondering why you can't win over women or maintain relationships, keep reading.
5 Signs That You're Being Too Needy
You may enjoy spending time with your partner, but setting some boundaries is essential. With a bit of work and self-awareness, we provide the steps you have to follow to stop being needy and feel more fulfilled in your relationship. But first and foremost, you have to be aware of the signs that come into play here.
You're Too Emotional
Up to a point, expressing emotions is perfectly acceptable. You're being too emotionally needy, though, if you consistently doubt your abilities and want confirmation from your partner. Women desire a man they can rely on.
Therefore, if you rely on her constantly, she will begin to mistrust your capacity to do this. Instead of a man who is insecure and predictable, women want a man who is self-assured and eager for a challenge.
You Always Need Reassurance
You may have poor self-esteem if you require constant affirmation about yourself. Women find this annoying and don't want a man who always has to be reassured.
You're Always Available
If you are accessible whenever she asks you out, she will start to believe that you don't have a life of your own. You're more appealing if you're a challenge. When dating women, be interested but always stick to your routine and avoid being accessible whenever she clicks her fingers.
You Do Whatever She Wants
If you persist in letting this happen, agreeing with everything she says, giving up things you actually cherish in order to fit into her life, and doing anything she asks, you'll eventually wind up boring her.
You're Always Calling, Texting, and Emailing Her
You're trying to communicate with her excessively if you're texting and calling her frequently, and you've only recently started dating. It's not necessary for you to check on her every hour. Avoid doing this since it's one of the easiest ways to turn women off immediately.
You need to stop being needy because if you exhibit any of these neediness traits, I can almost assure you that it will be difficult for you to meet women or maintain relationships. With these measures, you need to quit being dependent right now.
How to Stop Being Needy in a Relationship
Now here is the Big Bang. Nothing beats the delight and pleasure that come with having a good relationship. And nothing beats the anguish and agony of being a clinging lover. You love her and enjoy spending time with her, but you're becoming too much for her.
So how are you supposed to stop being clingy before she chooses to call it quits?
Stop Waiting For Her to Contact You
You'll likely start to feel anxious and tense while you're waiting for her to respond if you've tried to contact her and there hasn't been a response. When it occurs, you need to calm down.
There is no need to try to get in touch with her again if you have previously done so. There are just a few reasons she hasn't responded to you, so keep this in mind whenever you need to pick up the phone and call her again.
She's had no opportunity to reply, or she either hasn't yet received your text message or missed a call, or she has been too busy to respond. Always assume the best and give her the benefit of the doubt. Give her some time to respond to you. If the problem persists, take into account these scenarios:
She is nonchalant. Some ladies simply have a bad memory. If you believe this to be the case, amiably speak with her about it. If it doesn't, you'll either have to let her go and forget about her or accept that she won't change and understand that it's who she is.
She's uninterested in you. Though it doesn't seem right, bad stuff happens. Giving her more attention won't make her change her decision, no matter what reasons she may have that are beyond your control. She is not worth your time if she lacks the civility to reply.
Learn to Trust
Neediness is frequently accompanied by a lack of faith and a fear of being rejected. Ask yourself why you don't trust her when you begin to have doubts about her loyalty or how she feels about you. Is it a result of her cheating on you? Or is it that you're worried about her doing the same thing since an ex-girlfriend injured you in the past? If the latter, it would be unjust to evaluate her based on the behavior of your ex-girlfriend. Everyone is unique, so let the past alone. It is what it is. Trust her if she has gained your trust.
Regain Your Self-Esteem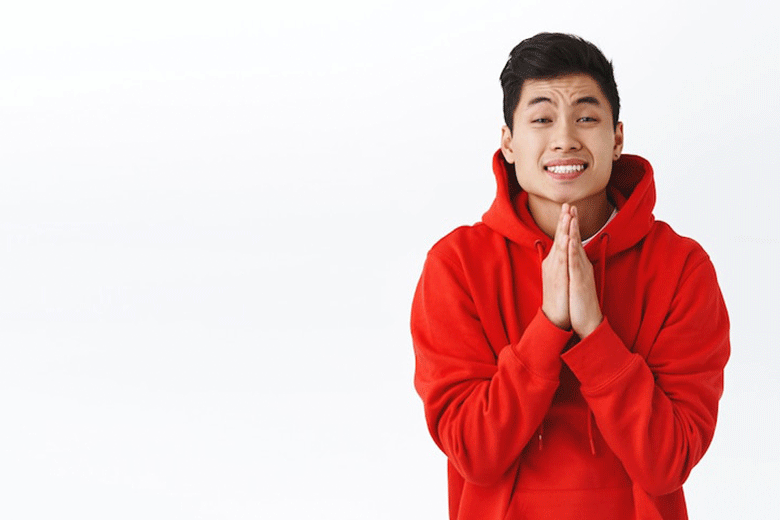 You probably don't have enough self-esteem if you're being needy. You need women to improve your self-esteem to stop being needy, but the truth is that only you are capable of doing it. Your happiness shouldn't be dependent on other people's.
If she makes you happy, that's OK, but if she's the only thing in your life that does, you'll start to be too needy and want to be with her all the time.
Having confidence in your independence and ability to do tasks on your own is one of the finest methods to overcome your neediness. For a while, live like a single man. You'll start to feel more self-assured and understand that relationships are not necessary for happiness.
Start Liking What You See in the Mirror
Change your diet, go the gym, get clothing you love wearing, perfect a grooming regimen, get a new haircut, and polish your smile if you don't like it yet. Women don't want to have to tell you that, so you'll feel good. They want a guy who already feels good about himself. Be that man and appreciate yourself! Whatever matches your own likes and values is what makes you wonderful – and it's alright to look in the mirror and say, "I am fantastic."
I strongly advise reading Lee L. Boyce's book Look Better Instantly For Men for amazing tips if you want to learn how to change your appearance as soon as possible and start attracting more ladies right now.
Keep Yourself Busy
If you're busy, you won't have time to stop being needy since you won't have enough hours in the day to be needy. You'll never stop thinking about other things, and guess what? Men with their own lives are intriguing and appealing to women. You're probably bored if you have nothing better to do than wait for a call or text since bored people are dull. So why are you still waiting? Socialize with friends, pick up a new interest, go on vacation, grow as a person, follow your hobbies, and set objectives for yourself.
Start Wanting Instead of Needing
Alter your priorities, stop being needy, and begin wanting instead of need. You are aware of your greatness and your many positive attributes. So, if a lady dumps you or rejects you, you'll know that you'll be okay since you have your own abilities, characteristics, and appearance; you can survive without her.
She'll notice that your life is amazing as it is, but you desire to improve it even more by letting her in it. Exactly how much more optimistic does that sound compared to, "My life sucks, please be there with me so it can be bearable."? Then you're in a position to tell a woman, "I don't need you in my life, but I do want you."
When you stop being needy, you'll feel a lot more secure and less hesitant to approach ladies and attract them.
Wrapping Up
To let go of that clingy attitude and stop being needy can be quite challenging when the truth is, you have so much care for that partner, but she fails to see it that way. When you love someone, and you are struggling with the relationship, it is best to give a listening ear to what the partner is having problems with and try to get it fixed.
The essential thing is that you make a decision. The best way to give your relationship a fighting chance to be healthy is for you to confront the clingy problem straight on.
Further Reading
At times, to stop being needy can be a bit difficult to achieve. But with proper knowledge like the kind you can get from these books, you'll be equipped to get over your needy attitude and stand as the alpha male you are.
In a situation where your partner has repeatedly assured you of their dedication and being with the person of your dreams, relationship anxiety is causing your once-fantastic romance to fizzle out.
You will get all the information to stop being needy in Amy White's Relationship Anxiety: 7 Steps to Freedom from Jealousy, Attachment, Worry, and Fear.