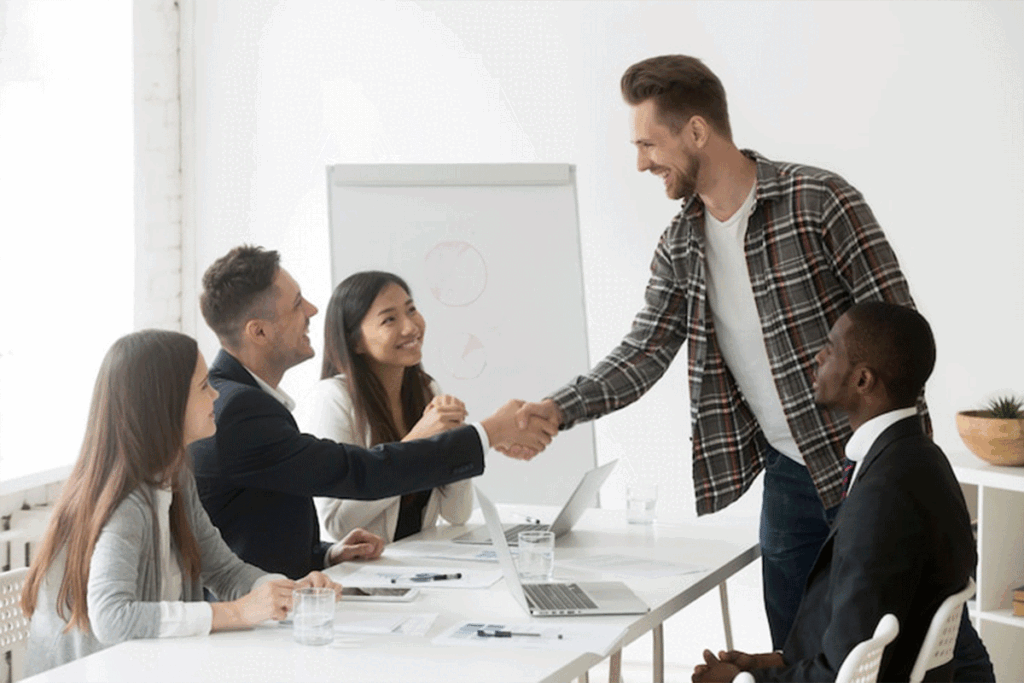 All men want to get respected at work, but earning respect from your superiors and colleagues requires effort. Knowing that your colleagues and management appreciate you might give you a sense of purpose. One of the most common reasons for quitting a job is a lack of respect from colleagues and/or management.
Respect might improve your delight and contentment with your career. This might be seen as a difficulty if you are new to your job or in management, but it is not impossible. No one wants to be the guy that slaves away daily and still gets walked over by his co-workers and management.
As an individual, you want to see indicators that you are valued at work. However, it may be difficult to determine which indications really reflect how much you are cherished. When work gets difficult, it is easy to ignore indicators that your firm loves you.
Signs You Are Respected At Work
At times, it might get clumsy to know the state of things at your place of work, how others see you, and what they think of you. Some indications that you are respected at work include:
Everyone appears to be full of praise for you and your job. Take note of how your boss talks about you to others. Positive remarks from your manager to others are often a solid indicator of your regard.

You are never short of work because your manager assigns you another as soon as you complete one duty. This might demonstrate your manager's confidence in your capacity to provide high-quality results.

Your co-workers often seek your assistance and guidance on their jobs. This demonstrates that they see you as a valued employee who performs their job effectively and can give solid advice.

Another indication that you are respected at work is if your supervisor lets you work without getting directly involved in every move you make. On the other hand, it may be oppressive when your supervisor micromanages you. You also begin to suspect that you are not trusted to accomplish your work properly. When a boss allows you to perform your job without micromanaging every step of the way, you feel valued.
How to Get Respected at Work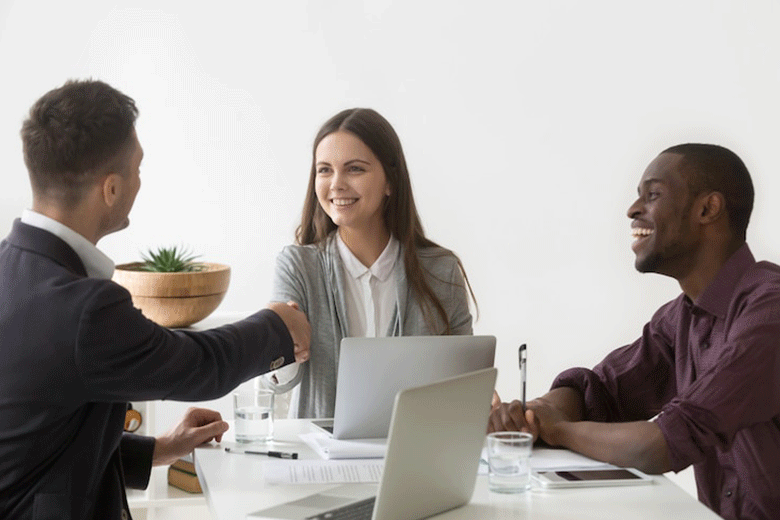 To get respected at work, follow these tips below:
Never Miss a Deadline
It's called a deadline for a reason; if you desire to be respected at work, don't miss it. Now, it's not the end of the world when a deadline is missed, but you need to do what you said. If someone sets a deadline that you think is unreasonable, you should respectfully tell them why it'll affect the quality of your work and how the job may suffer with a shortened timeline.
Never be Late for a Meeting
Being late shows that you believe your time to be more valuable than the person's time that you're having a meeting with. Maybe it is – but turning up late is disrespectful. Being early to a meeting demonstrates your dependability and willingness to work. You should also be informed of and adhere to the company's rules and standards of behavior. This will help you stand out well, particularly if you work among less conscientious individuals.
Don't Gossip
Nobody respects someone who gossips. And nobody wants to feel like they have to watch what they say to you because they know you'll spread it around the office. Keep any potential gossip to yourself and respect people's confidence in you.
You create team togetherness by avoiding engaging in gossip and only speaking favorably about work and the people you work with. As a result, you also improve and increase the productivity of your workplace. These are the things that will gain you respect.
Keep Your Desk Clean
It doesn't have to be squeaky clean. A bit of mess is a sign that work's being done. But throw out any rubbish – wrappers, cans, apple cores; that you had for lunch yesterday. Organize your workspace and know where everything is that you need to do your job.
Dress Sharp
You want to stand out to be respected at work but do so subtly. For example, leaving your three-piece suit at home may be a good idea if your manager doesn't wear a tie to work. You don't want to show anybody up, which will cause resentment. But this doesn't mean that you can't make an effort. Assemble a workday wardrobe that stays within the office attire but exceeds expectations. For example, if everyone else lazes about in combat shorts, t-shirts, and sneakers, then why not wear a tailored blazer over a dress shirt, with a pair of chinos and loafers?
Don't Waste People's Time
A quick catch-up with your co-workers is fine, but only if they're fully engaged. If it looks like they want you to leave them alone so that they can continue working, respect that. However, give your boss some time if he comes over and starts rambling about his weekend on your busiest days. If you can squeeze in a bit of time, consider it an investment. But never return the gesture. Don't drop in just to say 'hi.' You're not at work to brown-nose the boss.
Be Confident
Stand up straight, place your head up high, make eye contact, use a strong, firm handshake, and smile. The way individuals around you treat you may be due to whether you seem confident or not. When co-workers appreciate you, they are more inclined to collaborate with you because of your high confidence. Communication with your co-workers will be more cordial, helpful, and supportive.
Confidence and humbleness complement one another. If you believe in yourself and your talents, you should be ready to confess your flaws and appreciate the strengths of others. When you admit a mistake, be sure to ask how you can fix it. This indicates that your admission is intended to benefit the team rather than merely clean your conscience.
This decreases stress for both you and your co-workers. It may also boost your team's productivity.
Keep Your Word
This is a great tip for being respected at work. Keeping your word is a great way to earn respect from others and gain a positive reputation. Your boss will know he can rely on you to complete the job.
Give Credit When Credit's Due
When working with others, always give credit where it's due. Don't hog the limelight and claim all the praise – let others share the accomplishment with you.
Learn to Say No
Never fear the word no. If you're overloaded with work or something's bothering you, don't be afraid to tell people. Chewing off more than you can handle will likely affect your quality of work or other deadlines. Know your boundaries. Firmly tell them how the work may suffer and offer an alternative. It's all about keeping your dignity. It's good to help others out, but don't let yourself become the office pushover.
Always Ask for Feedback
Never be afraid to ask for feedback. It proves that you're always trying to learn as much as you can from those around you. This way, you'll learn from any mistakes made, become more efficient, and always improve to become respected at work.
Treat Those Underneath You Well
Just because you earn more than others doesn't mean you deserve more respect. Always thank people if they've done something for you. You'll gain much more respect from co-workers if you show that you appreciate what they do for you. Plus, you never know the moment one of your subordinates might get promoted or end up in a state where you need their help. If you treat them well, they'll remember that and be happy to return the favor.
Keep Your Cool
Never let rude bosses or bully co-workers cause you to get emotional or verbal. Nearly every workplace has one, so bite your tongue and don't get involved in office drama. When it's all calmed down, you'll be remembered as the mature one.
Behave in a Manner That Makes Others Respect You
Don't get drunk at work gatherings. If you show yourself up, people will likely lose respect for you. If someone else gets plastered, don't make a big deal out of it.
Don't Care As Much
We often obsess about our careers. This is unhealthy. Just like a relationship, if you become fixated on your career, you'll suffocate it. You need to have your own identity. Your employer must value your presence and realize that you're working for him because you chose to.
There may be a recession, but you can't constantly work late and bend over backward just because you're scared you might lose your job. You'll be taken for granted, and your position will be abused.
We're not saying that you shouldn't care at all – just care less. The thought of getting laid off from your job can be very daunting. Always have a backup plan. It allows you to carry yourself more confidently because you'll realize that if you were to get laid off, it's not the end of the world.
In Conclusion
You spend a big part of your life at work, so being respected at work is very important. Get the respect you deserve, and you won't spend every weekend dreading Monday morning's arrival.
When the manager or supervisor respects you, they are more likely to recognize your performance. They will also remember you when contemplating major initiatives and suggesting people for special recognition or promotions.
Further Reading
The Journey to Awesome by Jacqueline Shaulis is about deliberately laying out a way to be seen, heard, and appreciated at work, at home, and elsewhere. You'll find that the life you've always wanted is much closer than you anticipated when you start taking the time to dream big, establish goals, make plans, and take action. You only need a little structure and assistance to obtain what is happily waiting for you.
This book is a tool that aids you by encouraging you to maintain consistency, enthusiasm and be committed. It has lots of guides for making plans, taking stock, doodling, creating, and celebrating accomplishments, both big and small. Every day, every week and every month offers a fresh chance to design your life and discover your awesomeness.