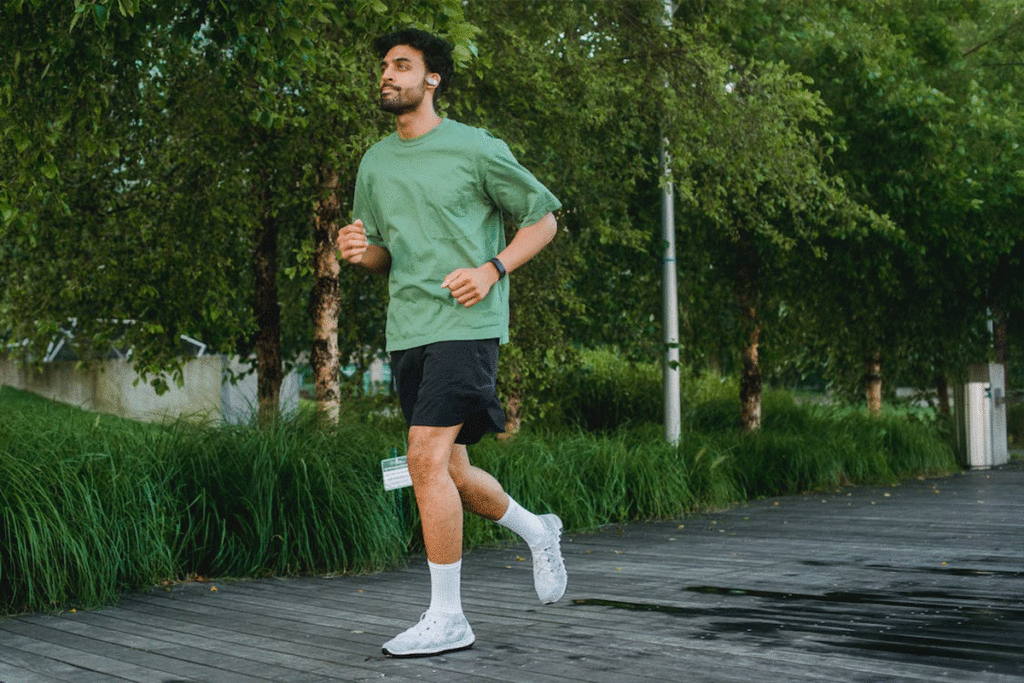 Usually, we get caught unprepared for the warm seasons. A lifestyle that allows you to always be ready is a good practice. Here is an essential men's shorts guide.
As an important but lesser-worn piece of menswear, shorts should be part of every man's wardrobe, especially in the summer. However, most men do not know when and how to wear shorts properly. Also, they do not know what clothing items are best for fashion and different weather conditions.
Many questions usually arise when making decisions related to men's short clothes. The most encountered include the following:
When should you wear shorts?

When shouldn't you wear shorts?

How do you wear shorts?

What style of shorts should you wear?

What colors and patterns should you wear?

What fabric should you wear?

What can you wear with shorts?
Let's get these questions answered to gain useful knowledge about the use of shorts and improve your look every summer!
When to Wear Shorts
Men's shorts are considered a casual piece of attire. So when should you wear them?
You should introduce shorts to your outfit as soon as the weather warms up. This, of course, will depend on where you live. Wearing shorts when it's cold just looks ridiculous. So only wear them when it's hot, and you feel comfortable doing so.
Also, as men's shorts are casual wear, you'd only don a pair when you're not conducting business or attending a formal event. So, wearing a pair of shorts is perfectly fine if you're meeting up with friends or family, going to the beach, or attending any other recreational activity.
When Not to Wear Shorts
Any event or setting that is formal requires trousers, not men's shorts. This could be any event in the company of strangers or business associates. If you're attending an event where you're expected to wear a blazer or a jacket, avoid wearing shorts altogether. This type of situation calls for a level of formality that shorts can't offer, even if they're smart.
Also, in settings where the use of a uniform is advised, perhaps a particular sport or peer club, you should adhere to the dress code and don't appear in men's shorts.
How to Wear Shorts
Now that you know when it's acceptable to wear shorts, let's discuss how to wear them.
How long should your shorts be? Wear shorts that sit 2-3 inches above the knee. Anything higher should be limited to the gym and other sporting activities. Anything lower ceases to be shorts and becomes more like high-cut pants.
How loose should your shorts be? How the shorts fit depends on your taste and style. Many guys seem to pick the baggiest and loosest pair they can find. Remember that shorts add bulk to the upper part of your legs only. Your lower legs will be on show, so everything above will look thicker in comparison. The baggier your shorts are, the bigger your butt and thighs will look. Instead, opt for a pair that are a close fit around the waist and that fits you well around the rear and thighs.
What styles should you wear?
There are a few different styles of shorts to choose from. Baggy, multi-pocketed shorts don't look very flattering in social settings (cargo shorts, board shorts, etc.), and shorts should be left well alone. Chino shorts offer a stylish look, especially when combined with a polo shirt and a pair of boat shoes (more on this later!).
Another alternative is tailored shorts that give a clean, sharp line whilst they are worn and are a smarter option compared to the casual nature of the chino cloth.
What colors and patterns should you wear?
Men's shorts now come in a variety of colors. When building your wardrobe, for interchangeable purposes, start with neutral colors such as stone, tan, navy, etc. Once you have the basic colors, you can then experiment by introducing brighter, more vibrant colors that are more eye-catching, like shades of yellow, pink, or royal blue.
Patterned shorts (also called printed shorts) are popular this season. As I mentioned above, get the basics covered first, and then you can add patterned shorts to your summer wardrobe to separate yourself from the rest.
Combining patterned shorts with the rest of your outfit can be tricky. If you're wearing them as a statement, make them your focal point by keeping the rest of your outfit neutral. If the shorts are multi-colored, look to pick out one of the colors within your upper half, keeping in mind the basic rules of the color wheel.
What fabric should you wear?
There are a couple of fabric choices men have for shorts. Men's shorts are worn in warm weather, so the material needs to be lightweight and breathable.
Cotton is a good fabric, but it depends on the weave. If woven correctly, cotton is light and airy and easy to wash and dry. However, a lot of mass-marketed men's shorts are made from thick, tight weaves of cotton that trap hot air close to the body.
The different weaves used include:
Seersucker:

The lightest of the cotton weaves, with an uneven surface that lets air flow. Due to the slow weaving process, seersucker is the most expensive but one of the best options for summer.

Madras:

It is a lightweight cotton fabric with a typically patterned texture and plaid design. It has a very loose weave that allows airflow and dries quickly.

Gauze

: It is a thin material with a loose open weave. It's often mixed with synthetic fibers.

Drill/Twill:

Both are tighter weaves compared to the above that hold in more air and moisture. They are cheap and mass-produced, so expect to find men's shorts made from such fabrics in your high-street stores.

Linen:

This is another option that's both lightweight and comfortable. Linen tends to wrinkle more than cotton. However, the creases are part of the style, so don't try to iron them out.

Synthetic fibers:

Like nylon or spandex are mainly used for sportier type shorts. The loose weave wicks moisture from the skin and lets air flow.
What to Wear with Shorts
Looking good in men's shorts requires a good fashion sense. With a nice style, you can boost your confidence.
Shorts are a casual piece of menswear, so the rest of your outfit should reflect this too. Don't wear a long sleeve dress shirt with shorts. Instead, wear a short-sleeved collared shirt. This can range from button-fronted shirts to your basic polo shirt. A t-shirt and shorts are okay, but if you want to look your best, the other options should take priority.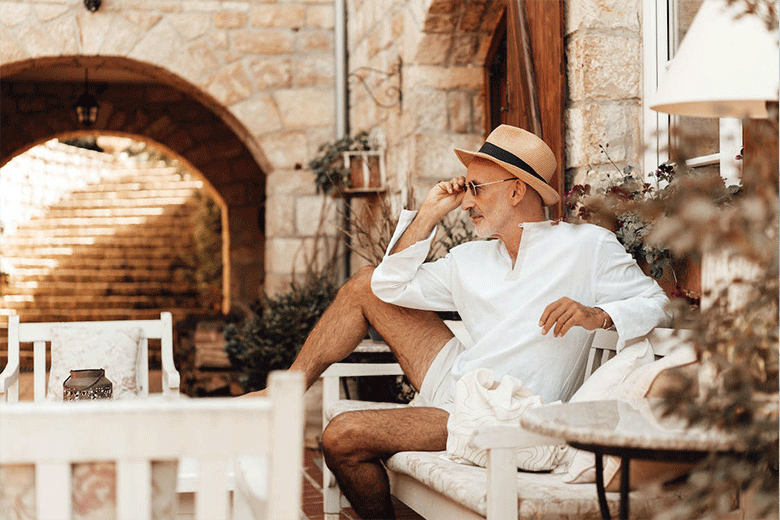 Dress shoes, as well as traditional wingtips or desert shoes, can be worn with a tailored pair of shorts. Other shoes to wear with shorts are boat shoes, loafers, driving moccasins, canvas sneakers, and sandals. Skip the socks if you're wearing sandals, boat shoes, and loafers, but remember that closed-toed shoes look best with ankle socks.
If you're ready to begin your own appearance transformation this summer, click here to visit Mark Belmont's website. Oh, and don't worry; he offers an unconditional money-back guarantee, so it's risk-free! To learn more, check out the Handsome Factor website.
You should get the best shoes that go with men's shorts in case you intend to wear them for fashion. The men's lightweight fashion sneakers from KEEZMZ will look great on you, feel great, and serve you well.
Sale
KEEZMZ Men's Running Shoes Fashion Breathable Sneakers Mesh Soft Sole Casual Athletic Lightweight Blue-47
SUPER LIGHT-WEIGHT, BREATHABLE
FITTING ADVISE: TRUE TO SIZE!
Selection of good material, breathable, lightweight, comfortable shoes. Fashion unique durable, safe environmental protection material
High elastic MD outsole,slip resistant,easy to manage any area;Suitable for party, sports, indoor, outdoor ,any occasion, casual and trend
Men's Running Shoes Fashion Breathable Sneakers Mesh Soft Sole Casual Athletic Lightweight
Summary
In all, your convenience and a nice look in a dress are the most important criteria to consider when choosing one. Shorts, of course, when combined with the right complementary clothes, are very fashionable. Men's shorts are, in fact, critical in the fashion sense.
You should only wear shorts in weather conditions that allow it. Generally, shorts are not advised in cold weather, although some men don't bother much and can cope with extremely cold conditions.
Shorts also serve as alternative wear for less formal occasions for men. As an alpha male, you should include a few varieties of shorts in your wardrobe. It is worth it!