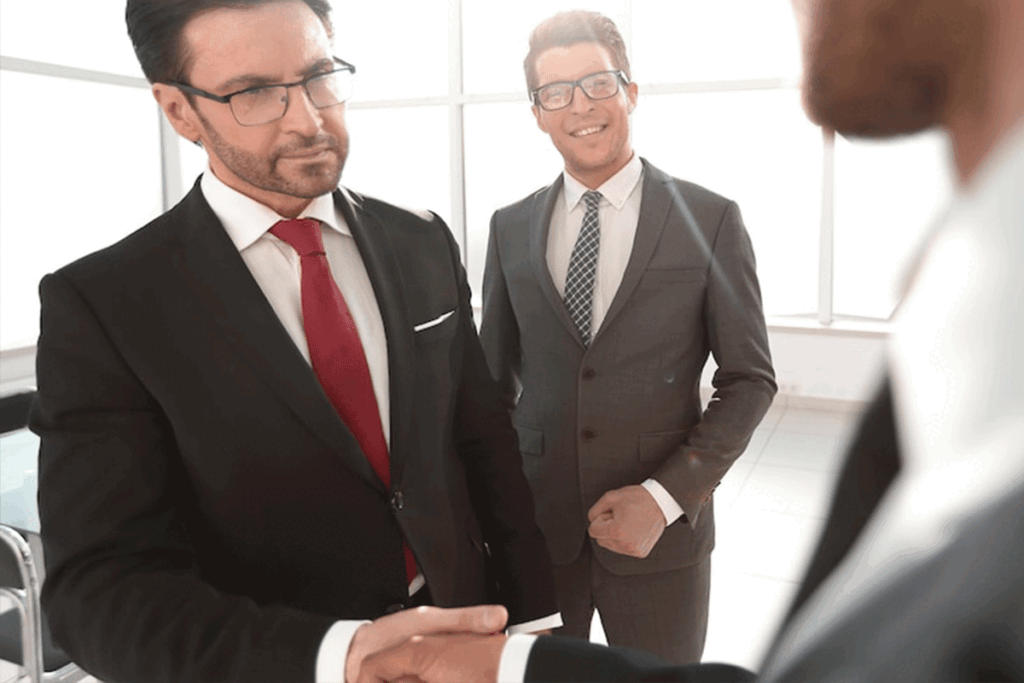 Business etiquette is the use of good manners in business settings. It's akin to following the Golden Rule at work: treat others the way you want to be treated.
In the business world, workplaces can vary in every sense. From dress codes to rules and regulations, the guidelines that dictate business etiquette will differ from company to company, no matter what industry they are in. Some companies adopt a less formal approach, others not so much.
Often, business etiquette is a simple matter of using your common sense, acting with integrity, behaving in ways that show courtesy and respect, and treating others how you'd like to be treated. However, we live in a time when everyone is busy and wrapped up in their lives. As a result, the basic rules of business etiquette get forgotten.
As a reminder, today we will outline some general dos and don'ts of business etiquette in the workplace.
The Don'ts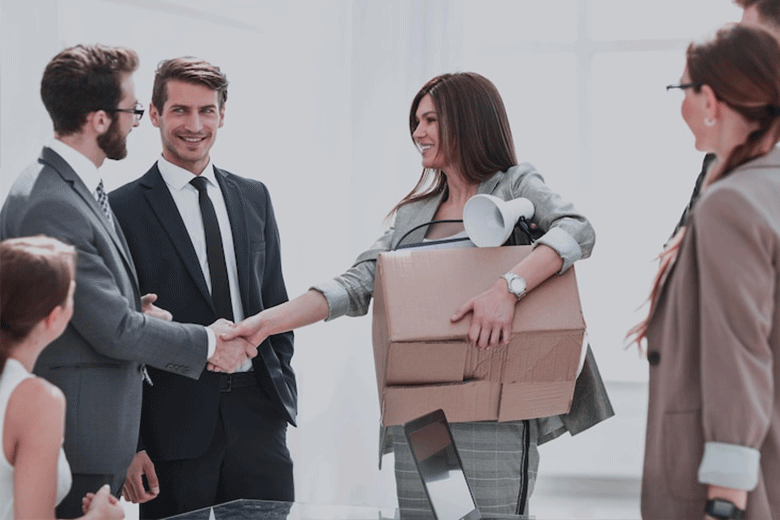 Business etiquette is becoming increasingly rare in many offices. Most people do not mean to be rude or careless. But, with everyone in a hurry to meet the deadlines and achieve their objectives, there appears to be a lot of unintended offense and some bad manners.
However, what constitutes a breach of business etiquette to one person may be irrelevant to another, so knowing what is considered bad business etiquette is beneficial.
Below are some DON'TS of business etiquette you should be aware of;
Don't Be Late.
Always be punctual for work. But there might be a point in time when some circumstances beyond our control will make us late. You would earn a positive outlook if you could control these circumstances. Always show up on time.
Don't Come Late to Meetings.
Your lateness will disrupt and prolong the meeting if they have to wait for you or if they have to catch you up on what has already been discussed.
Don't Gossip About Other Colleagues or Your Boss.
What goes around will surely come around. Those who leave their work activities to gossip about their colleagues or their boss will one day be gossiped about. Those who gossip about their boss risk losing their employment when caught and sanctioned.
Don't Be a Quitter.
Never give up on the first attempt. Once you start on a task, make sure you do everything you can to finish it.
Don't be afraid to Ask.
Always ask questions. You're not expected to know everything and anything. It's the only way you'll learn.
Don't Sneeze on Your Hand and Then Offer It to the Other Person.
That's filthy, so mind your manners. It was common to go to work with a mild cough or runny nose before the Covid 19 pandemic. However, even the slightest sniffle these days is bound to raise the ire of those at your workplace.
If you have a cold or you are ill, the most important and safest business etiquette you could follow is to stay at home and avoid spreading your germs at work. However, if you're already in public and coughing or sneezing, you must wear a face mask.
A face mask will reduce the number of respiratory droplets that escape into the open air and infect others. It safeguards both you and those around you.
Don't Use More Words When You Could Use Fewer.
Learn to make more sense with fewer words while having conversations with your colleagues or while giving narration to your boss.
Don't Interrupt.
Never interrupt others in a business conversation or a presentation.
Don't Judge a Book by its Cover.
Treat everyone equally and with respect.
Don't Blame Others.
Making excuses when you're to blame reflects more badly on your character than admitting the mistake in the first place.
Don't Come to Work With a Hangover.
Don't drink too much during the week. Save it for the weekends.
Don't Eat Other People's Food.
It's stealing. Don't be a thief.
Don't Listen to the Radio/iPod/YouTube Without Headphones.
Not everyone shares your taste in music.
Don't Hang Around Someone's Desk.
By all means, stop by and say hello to your colleagues at work. But if, after a brief chat, your colleague or others nearby show signs of trying to get back to work, move on.
Don't Engage in Any Gibberish That Could Upset Others.
This includes sexual, racial, or religious banter.
Don't Eavesdrop on Private Calls.
Obviously, if someone is having a conversation nearby, it'll be hard not to hear what they're saying. But you can act like you can't hear. For example, if John just got off the phone after arguing with his wife, don't wander over and ask, "What's up with your wife, John?" If your work colleague wants to share the topic with you, let him bring it up. Otherwise, consider it a private affair.
Don't Place Your Mobile Phone on the Table During a Meeting.
This is a very common bad ethic. It will mostly serve as a distraction for you and others. It gives a bad picture that you don't mind interrupting your meeting for something petty.
Don't Take Your Shoes Off.
If your shoes are uncomfortable, then buy a decent pair. No one wants to see your feet.
Don't Get Too Relaxed.
At business lunches, dinners, and conferences, it is easy to get a bit too relaxed. Watch your alcohol intake. We've all seen the drunken employee make an impression, but hardly ever a good one.
Don't Be an Attention seeker.
Always be modest and never ramble on about any of your previous achievements.
Don't Be a Brown Nose.
Don't try to suck up to your boss or immediate superiors. Just doing your job to the best of your abilities is the most productive way of impressing those higher up the ladder.
Don't Let Your Personal and Business Life Mix.
Your personal life should rarely interfere with getting work done. Always maintain a business-like attitude at work.
Don't Take Your Job Too Seriously.
It would be best if you work to live, not live to work. Each year, thousands of people suffer from work-related stress at a level that is making them ill. While it's important to embody your role, your employer has a duty of care to you. If you're getting stressed over your workload, say something.
The Dos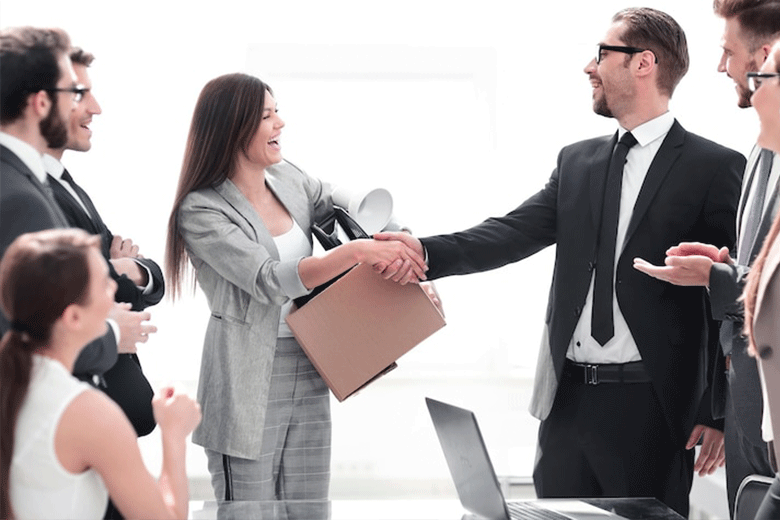 Etiquette is essential when working in an organizational or business setting. How you present yourself and interact with those around you—whether co-workers, supervisors or direct reports—speaks to who you are as a person and team member and can directly impact your career trajectory.
Below are some "Dos" in business etiquette you should be aware of;
Do Dress Appropriately.
Be neat and presentable every single day. Once you've set the business dress code, maintain a consistent level of formality or informality. Dressing up beyond the standard set by everyone else will come off as if you're lording it over your colleagues.
Do Come to Work With a Body Washed and Teeth Brushed.
You're confined to a small working space with your colleagues for eight or more hours a day. Body odor and stinky breath can be extremely unpleasant. Please don't make them avoid you like the plague.
Do Remember the Names of Co-workers and Business Contacts.
This will make you stand out. Why? Because most people don't.
Do Always Honor Your Commitments.
When people know that you'll do what you say and stand by your word, you will always be successful. People will trust you, and when they do, you're always the leader.
Do Plan Ahead.
Preparation is the key to success. Good organizational skills will show your managers that you're able to handle most situations.
Do Ask Questions.
You aren't expected to know everything. Don't suffer in silence.
Do Show Appreciation.
Remember to thank those that refer you to businesses. Little things matter.
Do Keep Company Secrets Secret.
Your company secrets may seem boring and unimportant, but they're still nobody's business. Revealing company secrets will make you look careless and untrustworthy.
Most whistleblowers, when they are caught and sacked, find it difficult to secure other jobs, as many companies would be cautious not to hire someone who would likely reveal their secrets to their competitors or to the public knowledge.
Do Pay Attention to Protocol.
Rules and regulations are needed to be applied for a reason. Breaking them may result in you losing your job. Most companies have guidelines for almost everything, so if you're unsure what they are, ask.
Do Be Respectful and Courteous Towards Others.
If things get awkward with your friends, you can choose to stop seeing them, unlike with your co-workers. So keep your relations with them pleasant, even if you don't necessarily like a particular person. This means don't dig too much into your private life, avoid discussions on religion, sex and politics, and don't date at work unless it's someone you really connect with.
Do Go to Socials.
Socials are a good opportunity for you to learn more about your colleagues in a relaxed environment and meet people that you wouldn't have otherwise.
Do Keep Chit-Chat to a Minimum.
Remember, you're paid to work, so keep chit-chat and other things that may take your attention away from what you've been employed to do to a minimum.
Do Work With Your Boss.
Keep your boss up-to-date. Tell him when you've made a mistake. If you have concerns about something, tell him in private instead of out in the open.
Do Hold the Elevator Doors.
When people are approaching the elevator, don't wait for the doors to close.
Treat your subordinates with respect. They play an important part in keeping the office running.
In Conclusion
In a more detailed note, you can determine what is and is not acceptable at work by reading your company handbook, paying attention to how executives behave (and following suit), and adhering to the standard rules.
One should also be aware that making mistakes is normal; nobody is perfect. Your co-workers will notice if you are constantly growing and learning from your mistakes and if you try to avoid making the same mistake in the future.
Further Reading
A thorough investigation and evaluation of current and upcoming challenges affecting social work practice and education are provided in the Routledge Handbook of Social Work Ethics and Values. For social workers from all around the world and in a variety of employment situations, it is the first book to codify ethical behaviors.
Each paragraph has a purpose and illustrates a strong work ethic.
The most contentious issues are fairly and thoroughly covered in this manual. Professional social workers cross political lines, cultural divides, and linguistic barriers to upholding principles and ethical standards. This manual will assist in making sense of this variety within unity.