We all want to smell good, especially when attracting women. Just as a clean shave, a sharp suit and a tidy haircut help make a man, choosing the right cologne is as equally important. Finding the right fragrance to compliment your lifestyle can enhance your presence and boost your sex appeal.
With that in mind, I've put together a manly guide on what to look out for regarding fragrances. From the construction of a fragrance, to selecting and wearing fragrances for yourself, this guide will help you smell your best and improve your overall image.
Concentration and Value for Money
Fragrances consist of a concentration of perfume oils in a solvent, usually alcohol. The amount of perfume oil in a fragrance determines whether it's an Aftershave, an Eau de Cologne, an Eau de Toilette, an Eau de Parfum etc. It also determines how long a fragrance will last on the skin and, of course how expensive it is.
To help explain the variance in strength, I have listed below the types of fragrance products, their concentrations and the average time it takes for a scent to evaporate.
Aftershave – Aftershaves which usually contain 1% to £% perfume oil contains a lot of alcohol. So it's probably not the best thing to douse your clean shaven face with, although a lot of men do. Due to its low concentration of perfume oil, the fragrance is unlikely to be too overpowering and will usually only last 1-3 hours.
Eau de Cologne – A lot of men incorrectly use the word "cologne" for any kind of fragrance. Real cologne has about 2% to 5% perfume oil and will only last slightly longer than an aftershave, around 2-3 hours.
Eau de Toilette – The most popular and widely available concentration for men, an eau de toilette contains 4% to 8% perfume oil and will last a good 4-6 hours.
Eau de Parfum – Unless you're a true fragrance connoisseur, you've probably never heard of eau de parfum before. This fragrance contains 8% to 15% of perfume oil and will last at least 5-7 hours, if not longer.
The price of a fragrance product will depend on its strength (% of perfume oil) as well as the bottle size. For example, a 50ml Eau de Parfum bottle will normally cost more than a 50ml Eau de Toilette as it's stronger.
The more alcohol contained in a product, the quicker the scent will evaporate. Aftershave has the highest alcohol content.
Although Eau de Toilette is cheaper, it's not necessarily more economical, as it won't last as long. Eau de Toilette is the most popular and affordable concentration available.
Fragrances that are identical may smell differently and also last longer depending on the person it's applied to. This is because of the chemical make up and balance of our skin.
The Construction of a Fragrance
Fragrances are made up of top notes, middle notes, and base notes. These scents combine and blend together to form the complete scent. Each fragrance will always smell differently after you've had them on for a while. This is because the fragrance develops in the following three stages:
Top note – The initial, lighter scent of the fragrance that will not last very long (usually 10-15 minutes).
Middle note – This remains constant throughout the use of the fragrance and develops after the top note.
Base note – This is the last stage to develop and helps fix the scent to the skin. The base notes first emerge about 30 minutes to an hour after you've applied the fragrance.
Choosing the Right Fragrance
There are many places to buy fragrances, from department stores to individual designer shops. My suggestion is to go to department stores where you have easy access to tester bottles and nobody pressurizing you to buy fragrances you don't want.
At department stores, where there is literally a wall of men's fragrances, it can be a bit intimidating. Start at one end and work your way to the other. Below are a few tips for selecting the right fragrance.
Decide what fragrance you're looking for. Are you looking for a fragrance to wear casually, at work, or are you looking for something to wear on certain occasions? For example, if you're in close contact with colleagues in an office, you should avoid anything that others may find overpowering. On the other hand, a scent that's fit for an office is not appropriate for a night out at a club, which calls for a stronger fragrance.
Use a tester card first. Most stores keep tester cards for you to spray with fragrance so you can get a sample without leaving the store smelling like you've fell into a bath of the stuff.
Take breaks between each sniff. Your sense of smell is easily overwhelmed, so wait at least a minute before smelling another one.
Try on the fragrance. Once you've found a few you like, test them on your own skin. This is an important step as fragrances interact with your sweat, body heat, and your individual body chemistry.
Try on no more than four fragrances at a time. Spray a different fragrance on each wrist and on each pit of your forearm. Spacing the fragrance out stops them from interfering with each other.
Pick your favourite. No matter what kind of fragrance you're looking for, choose a scent you feel comfortable wearing and also accentuates your own unique style and personality.
How to Wear Your Fragrance
One of the most common problems that men have with fragrances is that most haven't got a clue how to apply or wear it. Follow these guidelines and you'll be fine:
Rotate your fragrance. You should always have a collection of different fragrances. I recommend at least 3-4 which you can rotate often. You should wear a different fragrance each day. This shows you're spontaneous. Women hate predictable men. If you rotate your fragrances regularly, women will find you more attractive. This is because they won't be able to predict what you will smell like each day, making you unpredictable. With the right selection of fragrances it also shows that you are a person with style and class.
Always wear a fragrance. No matter what time of day it is, always wear a fragrance. Whether you're at work, shopping in a supermarket or going out for the evening, always aim to look and smell your best.
Applying your fragrance. The best parts of your body to apply a fragrance are areas that give off the most body heat.  Apply your fragrance to the following body parts:
Wrists
Arm pits
Neck
Behind your ears
Your body heat activates the fragrance; increasing the strength of smell and making it last longer.
Avoid strong deodorants.  There's no telling how your new fragrance might clash with your existing antiperspirant or deodorant. If it mixes badly, consider changing to an unscented deodorant.
My Fragrance Recommendations
Below you will find a list of my favourite fragrances. I have owned all of these at some point in my life. I actually own 7 of them at the moment.  I have tried a lot of poor fragrances in the past so I know what I am talking about when it comes to a top quality fragrance. Build up a collection for the perfect 7 day rotation like I have or pick one that's your favourite. I have included links so you can buy them online for the best prices I could find. If you want to smell them before you buy, go to your local department store and try testers.
If you like getting compliments from women on how great you smell then definitely try out my fragrance selection below.
Armani Code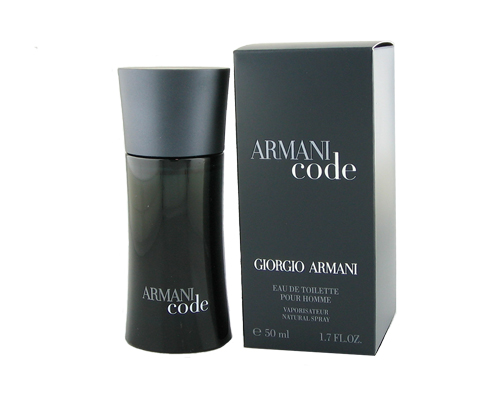 By: Giorgio Armani
Smell: A blend of lemon, Bergamot, Gusiac Wood, Tonka Bean, Olive Flower
Description: Sexy Masculine Scent That Combines Sleek Seductiveness With Sophistication
Perfect For: Evenings
Buy it here…
Chanel Platinum Egoiste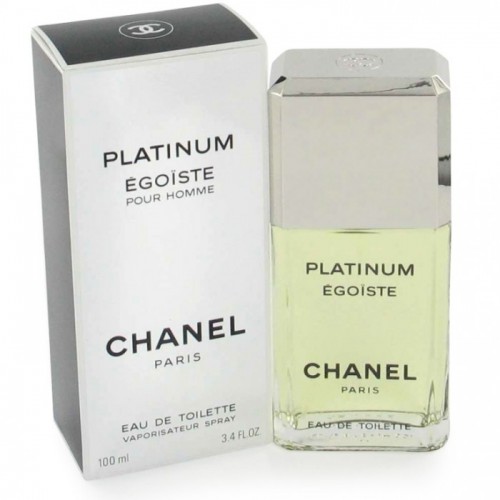 By: Chanel
Smell: Corriander, Bergamot, Rosewood, Ylang-Ylang, Jasmine, Vetiver, Amber, Sandalwood, Ceder
Description: A Powerful Refreshing Scent
Perfect For: Evening
Buy it here…
Chanel Pour Monsieur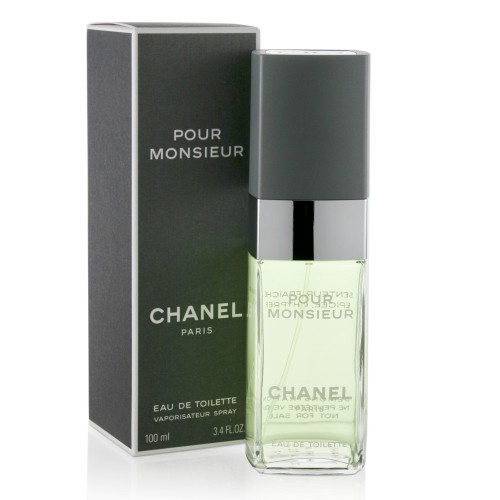 By: Chanel
Smell: Sicilian Lemon, Tunisian Neroli, Petit Grain, Cardamom, White Pepper, Virginian Cedarwood, Vetiver
Description: A Refined Elegant Fragrance For Men
Perfect For: Daytime A Refined Elegant Fragrance For Men
Buy it here…
D&G The One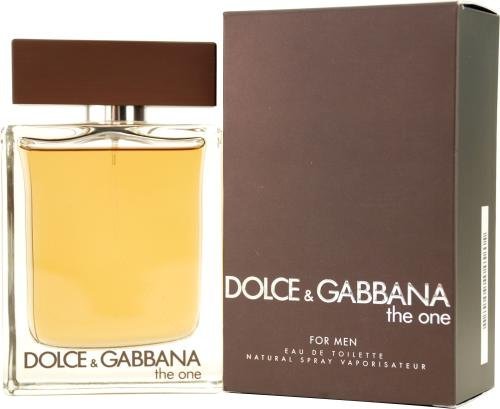 By: Dolce & Gabbana
Smell: Bergamont, Coriander, Cedar, Tabacco
Description: Modern, Sensual, Cosmopolitan And Fearless
Perfect For: Evening
Buy it here…
D&G The One Gentleman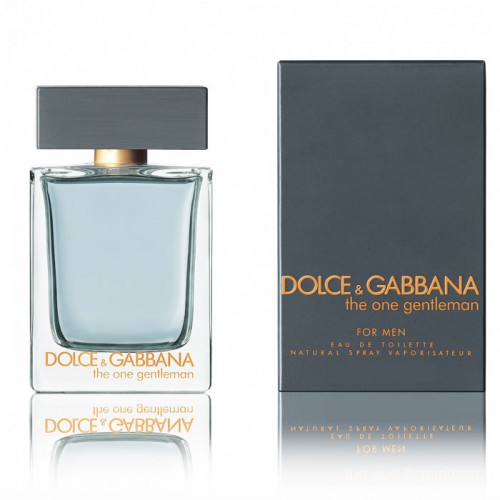 By: Dolce & Gabbana
Smell: Pepper, Fennel, Lavender, Cardamom, Vanilla, Patchouli
Description: For Confident and Sophisticated Men
Perfect For: Daytime or Casual
Buy it here…
Vera Wang For Men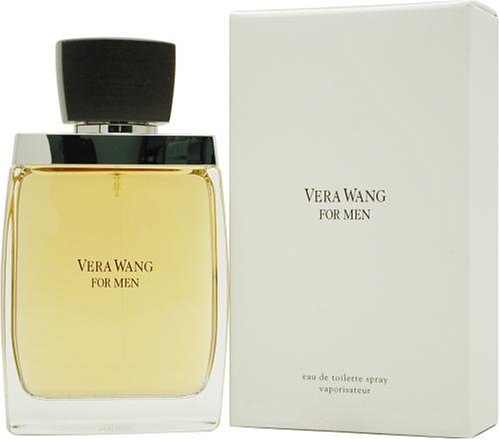 By: Vera Wang
Smell: Green Leaves, Yuzu, Nutmeg, Leather, Anis, Sandalwood, Tabacco
Description: Created For A Man With Taste And Refinement
Perfect For: Evening
Buy it here…
Acqua Di Gio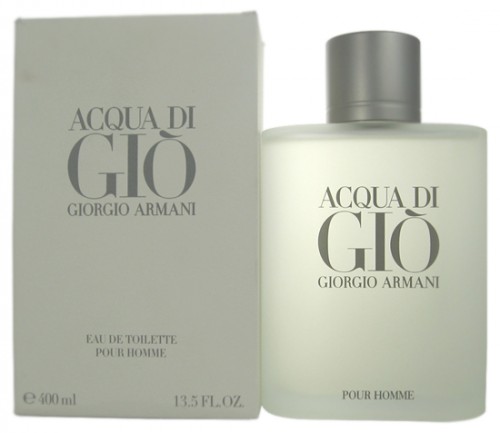 By: Giorgio Armani
Smell: Lavender, Juniper, Cumin, Ylang-Ylang, Sandalwood, Amber
Description: A Contemporary Expression Of Masculinity
Perfect For: Casual
Buy it here…
Givenchy PI
By: Givenchy
Smell: Light Citrus, Woody, Vanilla
Description: The PI Man Is A Man Of Action Who Always Surpasses Himself
Perfect For: Evening
Buy it here…
If you'd like more fashion advice and improve your appearance, read The Handsome Factor by Mark Belmont.