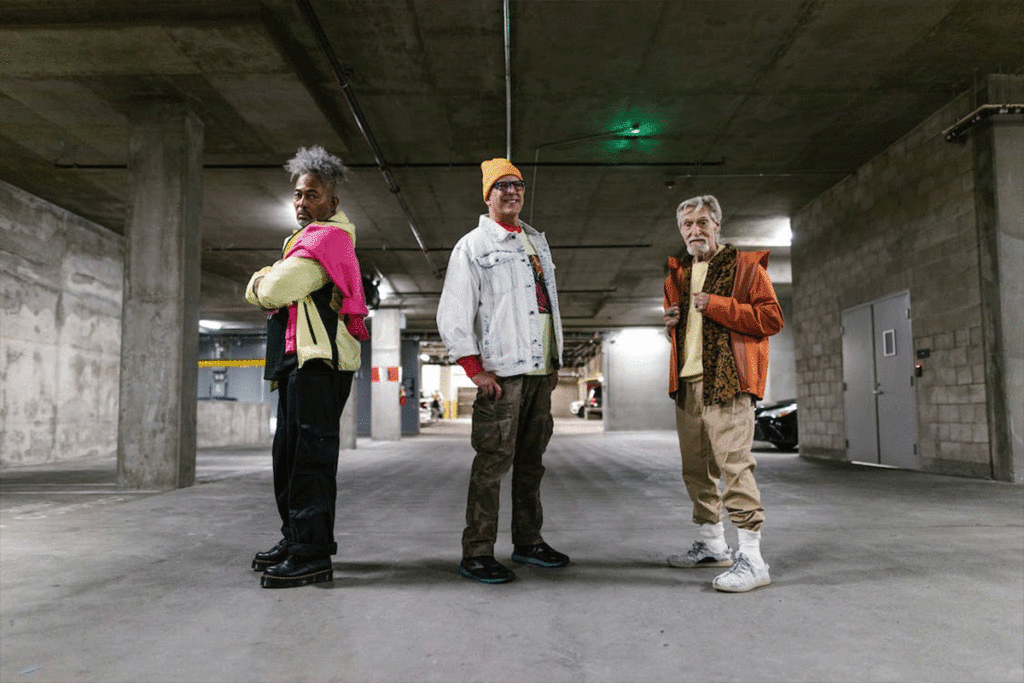 Yes, we all love to look good. But it takes a step further to have the proper knowledge and not be guilty of outfit blunder. It is not uncommon to go out in your best outfit and get ridiculed, mostly by friends, that your fashion sense is a bit off.
Men's outfit blunders are way more common than the other gender since we are mostly too busy and nonchalant when it comes to fashion. This shouldn't be so; you can also dress to kill as a man. Good style can boost your sex appeal and help you get attractive women if you want that.
The idea is to go out and be complimented about your appearance. So you do need to up your game as an alpha male. Go through these common mistakes men make in dressing and avoid them.
The Top 20 Common Men's Outfit Blunders
There are so many outfit blunders that it's difficult to know where to start with this list. Some are obvious, while some still need highlighting. Avoid the following outfit blunders at all costs to ensure that you always look your best. Do let us know in the comments if there are other blunders to add to this list.
Dress Your Age
If you're a teenager, then wearing the latest SuperDry hoodie with your G-Star jeans and Converse sneakers is fine. If you're in your 20s, then it's time to upgrade. Not that brand names are important, but there's a threshold that some brands carry because of the styles of clothing they represent. If you're in your 20s, then you shouldn't be wearing clothing meant for those in high school.
Wearing Slogan Tees
While we're on the subject, avoid wearing slogan tees and humorous tees. Covering your chest with a cheesy message like 100% PRIME MEAT isn't a good look and reeks of desperation. It doesn't really give much appeal externally, no matter how much it seems okay to you.
Wearing Clothes That Don't Fit Properly
Obviously, big clothes will make you look like you're wearing your brother's hand-me-downs. Likewise, your clothes shouldn't be extremely tight. If in doubt, visit the tailors. You can always get the best from experts rather than forcing yourself to wear clothes that don't really fit.
Dirty Shoes
It's something that men seem to overlook all the time. A stylish man keeps his shoes clean! You should learn how to clean different shoe materials since they vary. It's best practice to have the proper knowledge of how to clean your type of shoe.
Not only will appropriate shoe cleaning complement tour fashion, but it will also increase shoe life.
Only Having One Pair of Dress Shoes
At a minimum, you should own at least one pair of black leather lace-ups and one brown pair. One pair will exhaust your options and limit your dressing prowess for different events.
Wearing Warped Shoes
To stop your shoes from warping, alternate your shoes every other day. Doing this lets your shoes rest and stops them from distorting in ways that make the outfit blunder obvious. You can also put shoe trees in your shoes when you're not using them to maintain their best form.
Belt Color Not Matching Shoe Color
Always ensure that your belt color matches the color of your corporate dress shoes. Black shoes, black belt. Brown shoes, brown belt. Easy! Also, the finish of the shoes and belt need to match.
In a situation where your shoes are shiny, use a shiny belt too to avoid outfit blunder. If you're wearing casual shoes, make sure you wear a thicker casual belt to match instead of a thin dress belt.
Wrong Socks With Suit
Your socks should match your suit, not your shoes. So if you're wearing a navy suit with black shoes, put on navy socks.
Improper Pants Length
Never roll up your jeans or chinos. Your pants should come down to the bottom of your shoes but sit just above the floor to avoid any unwanted fraying.
Not Tucking in Your Dress Shirt
Dress shirts are meant to be tucked in. This should not, on any occasion, be left flying. It will only portray a rugged vibe, and we don't want to be giving that.
Wearing a Tie With a Short Sleeve Shirt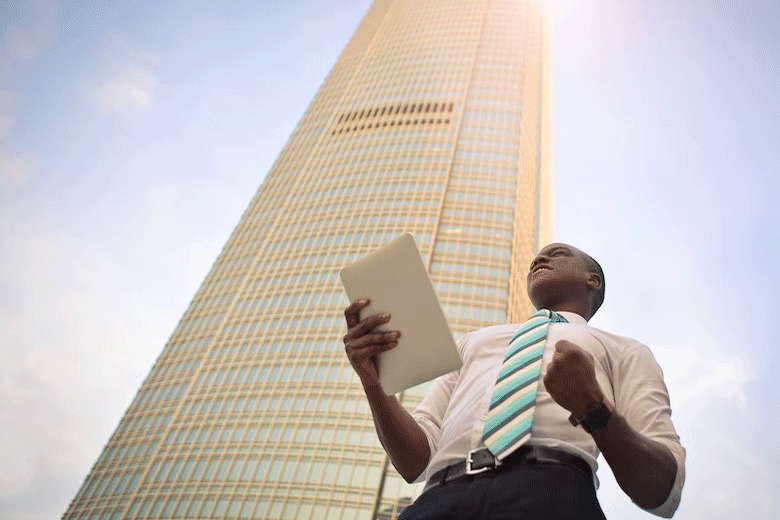 If you want to look professional and confident, stick to long sleeve shirts when wearing ties. This is one of the very common outfit blunders that can ruin your fashion. Avoid this totally; it is generally wrong.
Wrinkled Clothing
Buy a steam iron and use it. Unless you're going for a scruffy look, keep all your clothes pressed and wrinkle-free. It's also a good habit to hang up your clothes rather than throwing them on the floor after use.
Wearing Sweatpants in Public
Avoid wearing sweatpants and other gym wear in public unless you're going to the gym. It makes you look lazy. It is a common outfit blunder, though. They are meant for sporting, exercise, and recreation, not the public.
Wearing the Wrong Colors
It's important that you know how to dress for your complexion. For a dark-skinned person, you can always wear colors that match the strength of your skin, not excessively bright colors. If you have fair skin, lighter colors, such as soft pastels, will be more flattering.
Wearing Too Many Colors
Color coordination is very important, so limit each of your outfits to a maximum of three colors or shades. If you're confused, find a color wheel online and use it to help select your colors. Complementary colors are mostly opposite to each other on the wheel. Adjacent colors on the wheel are analogous. When getting dressed, stick to complementary and analogous colors and remember less is always more.
Too Many Logos
This is a common outfit blunder that should also be avoided. The advertisers may like you wearing a huge logo of theirs, but are you getting paid to? No. Plus, you look like a d-bag.
Mixing Too Many Patterns and Prints
Whether you're wearing casual or dressy clothing, avoid mixing too many patterns or prints together. For example, if you're wearing a suit, keep it to a maximum of two patterns. So, if you're wearing a patterned suit, wear a solid shirt and a patterned tie, or if you're wearing a solid suit, wear a patterned shirt and a patterned tie. But wearing a patterned suit, tie and shirt may make your attire look a bit confusing.
Wearing Sandals Away From the Beach or Pool
Avoid sandals and flip-flops at all costs unless you're walking in the sand, chilling by the pool, or living in a tropical area that pretty much dictates what you wear. Instead, opt for deck shoes.
Wearing Socks With Sandals
This outfit blunder deserves mentioning. To be candid, have you ever seen anyone pull this look off before? Enough said.
Mismatching Styles
Don't wear a sporty polo shirt with jeans, or a pair of cargo shorts with a dress shirt. Ensure your outfits are consistent and matching in style.
Wrapping Up – Getting a Complete Outfit Set
An easy way to bail yourself from the stress is by getting a complete set from the same vendors. These have qualified experts that have assisted in sorting out the right sets of wears that would fit well when used together. Some common men's outfit sets are below.
RPOVIG Men's Track Suits
You can save some money by getting the discounted men's tracksuit from PROVIG. This fashionable wear can be used for sporting, exercise, and casual outings.
RPOVIG Men's Track Suits, 2 Pack Sweatsuits Outfits Full Zip Jackets Athletic Pants for Jogging Gym Workout Large
【MEN TRACK SUITS 2 PIECE SUIT】Men's workout set includes: hoodie with zipper x 1; pants x 1. Men's sweatsuits are light and stylish, with both sports and leisure styles. Mens tracksuit are very suitable for gym, exercise, training, jogging, hiking, golf, outdoor activities and daily casual wear.
【HIGH QUALITY FABRIC】Men's tracksuit is made of 100% polyester , which is the perfect combination of materials. Men's joggingtracksuit are high quality, soft, comfortable and breathable, easy to wash and dry. Men's track suits are moderate in weight and thickness, it will not cause stress to your indoor or outdoor sports.
【CONVENIENT DESIGN】Men's jogging suits have tightened cuffs and ankles to block wind or dust. The tracksuit hoodie is opened with a full zipper in the middle, which makes it easy to put on the outside of the T-shirt; the hood has an adjustable drawstring. The tracksuit jacket and pants each have 2 pockets, allowing you to store phones, keys and other small objects more safely during exercise.
【ALL-MATCH LONG SLEEVE TRACK SUIT】Long sleeve men's track suit is suitable for spring, autumn and winter. Mens tracksuit has a steady color, which is perfect for college students or middle-aged and elderly men. Men's sweatsuit is the perfect gift for fathers, sons, and friends, surprises them on Christmas, Father's Day, and birthdays.
【QUALITY ASSURANCE】As a professional track suits manufacturer, our designers select the most comfortable materials, then carefully cut and sew them by professional craftsmen. We are full of confidence in the quality of the 2 piece men's track suit. If you have any questions about it, please contact us, we will surely give you a satisfactory reply.
Daupanzees Men's Luxury Wear
The Daupanzees Men's Luxury wears comes with a pattern-styled button Hawaiian shirt and shorts for diverse use. The polyester and spandex material is of high quality and can be worn on different occasions, semi-formal or informal.
Sale
Mens Button Down Short Sleeve Shirt Black Shirt Hawaiian Shirts Halloween Outfits Summer Outfits Sets Outfits 2 Piece Home Outfit Hawaiian Shirt Polo Sweatsuit Clothing Summer Casual Walking Suits
Daupanzees menswear shuts down the new season with the latest trends and the coolest products, designed in USA and sold across the world. Update your go-to garms with the new shapes and fits from our Daupanzees design team, from essential tees to on-point outerwear, and jeans from skinny to straight and beyond.
Premium Quality, Great fabric for everyday outlook, Stylish designed and Produced by Daupanzees
Men's luxury design button down dress shirt, short sleeve, button down, luxury print, light fabric, suit for street wear, shows, party and daily life.
Machine Washable, Hand Washed Suggestion
Size Suggestion:Our Size is Standard US Size. Also, If you are not sure of your size, Please read the Size Information of Product description in order to choose your own size!
MYS Men's 3 Piece Slim Fit Suit Set
In case of an office outing or dinner dates, the MYS Men's fashionable slim-fit suit will cover you. The neat solid-color suit will get you ready for any event without much stress of thinking about outfits or fashion.
MYS Men's 3 Piece Slim Fit Suit Set, One Button Solid Jacket Vest Pants with Tie Deep Blue
HOW TO CHOOSE SIZE -- XS≈36R, S≈38R, M≈40R, L≈42R, XL≈44R, XXL≈46R. Please check the MYS SIZE TABLE in description carefully to avoid waste of time and money on returns. DO NOT look at the Amazon size chart. If you are not sure, we strongly suggest you to inquire about size first. You can tell us your height, weight, chest circumference and waist circumference and we will figure out the best size for you.
FINEST MATERIAL & CAREFUL CRAFTMANSHIP -- MYS understands that upscale material and careful craftmanship are the two most important things to a tuxedo. That's why we are having the most experienced tailors to handmake these tuxedos with the finest fabric and material. From head to toe, you will find these suits are exactly the same quality as our pictures.
MODERN STYLE & SLIM FITTING -- This tuxedo / suit set is with slim-fitting cut from 3D draping. Slim-fitting suits are a little tighter than regular suits. They make you look slimmer and smarter. And thanks to our accurate size suggestion, you will find it not only slim but also comfortable. You will get tons of compliments throughout the day!
MULTIFUNCTIONAL -- This tuxedo / suit set is suitable for multiple occasions, such as weddings, business meetings, fashion shows, parties, grand holidays or just daily use. With our affordable price, we strongly suggest you purchase multiple colors and it will be so easy to find your proper suit for any event!
3 PIECE? ACTUALLY 4 PIECES! -- In addition to Jacket, Vest and Pants, we also include a RANDOM high-quality silk Neck Tie ($10 dollars retail)! The 4-piece set gives you more options on wearing according to different weathers and occasions. ***MYS is a registered trademark of GeekHouse US. Buy with confidence only from GeekHouse US. Remember to check "Ship in Amazon Packaging" when placing the order!