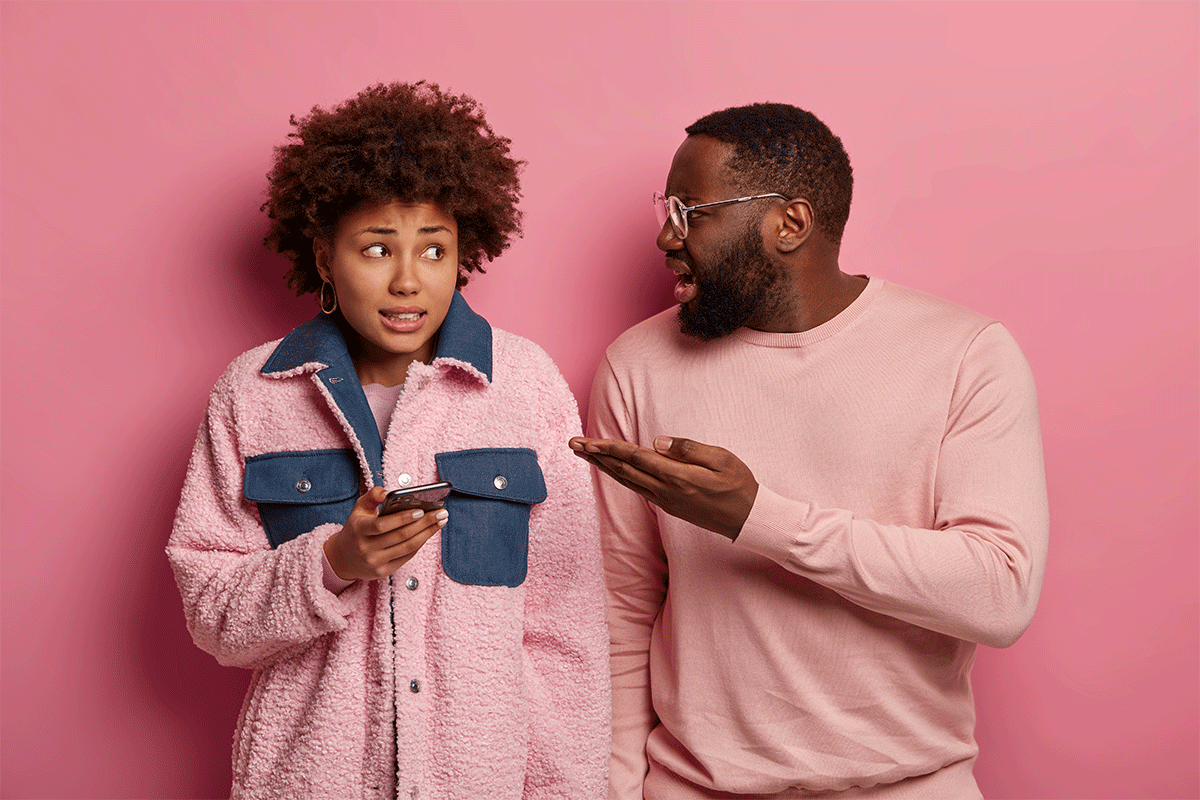 Yes, it is a natural feeling to get jealous. In fact, it is common to get this feeling in other areas of your life that are not related to relationships. However, just like any other feeling or habit, if you know how to deal with jealousy, it can be curbed.
Jealousy is an unattractive trait to have and can rip relationships apart. If you find yourself getting angry every time she looks at another man, and you can't let her out of your sight, then you need to read on.
Dealing with jealousy can be difficult. Remember that her actions play a part in how you react. So keep this in mind when reading my tips on how to deal with jealousy below.
Why Am I Jealous?
You might often wonder: "Why am I jealous?" This is because there are moments when this feeling gets the best of you and impacts your actions significantly. While it is not advisable to be nonchalant in your relationship, jealousy will definitely not make things better.
Excessive jealousy ruins stuff real fast when it comes to relationships. There are several cases of domestic violence linked to a partner or both being jealous. Then, is it really worth it to allow jealousy? If not, why are you jealous?
In answering the question of the reason for jealousy, your feelings are created due to past experiences that you have collected in your mind over time. This could be any of the following:
Ex-girlfriends have cheated on you in the past.
You cheat on her, so you feel that she must do the same.
You're not used to a woman that likes to socialize with both male and female friends.
You take drugs, which can make you paranoid.
You're insecure and feel that she is too good for you.
She has had lots of sexual partners, which makes you feel uncomfortable.
She has a high sex drive, and you feel if you're not around, she will find someone else.
You feel your relationship is too good to be true and that it will end one day.
While jealousy is a natural feeling, as the alpha male in your relationship, you should be in control. Jealousy, most of the time, is seen as a form of weakness from the ladies' perspective. Some of them take it as a flaw to exploit, while others see it as an irritable and toxic habit. Either way, it does not promote relationship health.
If you are not sure whether you are a jealous person, your thoughts and actions will be your judge. Read through the next section for signs that indicate you are the jealous partner in your relationship.
Signs of Jealousy
Usually, when you feel the actions of your partners are suspicious to the extent that you get emotionally disturbed or you think you need to do something about it, you are probably jealous.
Jealousy is often caused by your state of mind, rather than the actions of your partner. As a matter of fact, there are several things you'd let go on a regular day, but you will see them as an obvious hint that "she is cheating" if you allow jealousy to be the basis of your thinking.
Below are some signs of jealousy that you may be portraying.
You invade her privacy. You listen to her phone calls, read her texts and emails, and search through her personal belongings.
You prowl around. You try to gather information on her activities and even surprise visits with the aim of catching her out.
You make false accusations. You constantly question her, asking the same question in different ways in an attempt to catch her out.
You try to control her behavior. You use psychological control methods like guilt, manipulation, intimidation, or even physical force in an attempt to try and control her behavior.
You feel insecure when she talks to men.
You constantly fear that you're going to lose her.
In a way, for jealous people, it's not really your fault. But allowing yourself to remain this way is not good. There are ways to avoid this. You need to analyze relationship situations with a clear head. Letting your emotions get in the way has consistently proven to turn out bad.
How to Deal With Jealousy
Learning how to deal with jealousy is essential to maintaining a healthy relationship. Everyone gets jealous from time to time. However, experiencing jealousy on a daily basis is a problem you need to resolve.
Men that are constantly jealous often misinterpret what's going on, taking what might be an innocent event and thinking about it in the worst way possible. For example:
She hasn't immediately returned my phone calls; she must be cheating on me.
She has just texted her ex; she must still have feelings for him.
She has been talking to that guy for a while; she must fancy him.
A jealous man will always jump to a negative conclusion. Jumping to such conclusions often fuels his suspicion more, driving him crazy. He becomes over-controlling and needy.
Relationships like this never seem to last long due to all the problems and arguments that jealousy causes. Here are some tips on how to deal with jealousy.
Talk to Her Friends
Talk to those who know her best. Get to know more about her life and let them reassure you what a great woman you have. By becoming a part of her social world (i.e. her world without you), you might begin to see that she isn't the cheat you might once have thought.
Go Out With Her
If you think that every time she goes out on her own that she is looking for her next shag, then go out with her and find out how harmless her nights out really are. Meet all of her friends, especially her male friends, and you will begin to realize that you have been letting your imagination run away with you.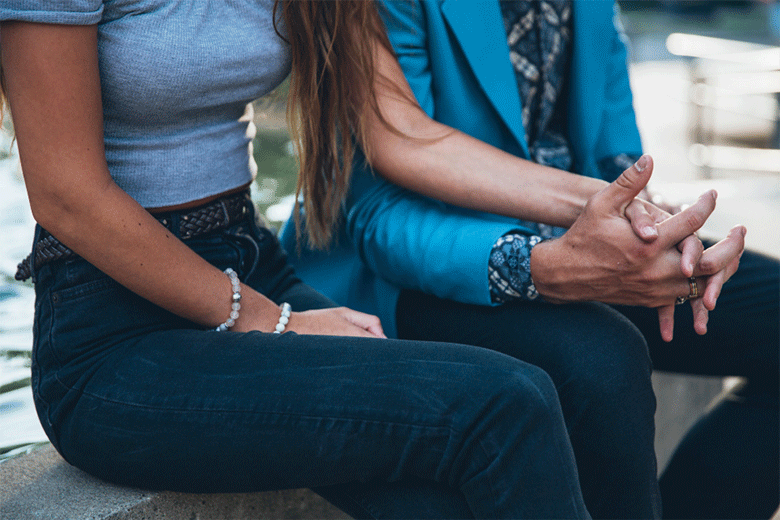 Be Flattered
If you see a man checking your girl out from across the bar, then take it as a compliment. Remember that you are the one taking her home to bed tonight.
Remember What It's Like Approaching Women
Think back to how hard you found it to pick up women. It's likely other men find it hard too. Every time a man approaches your woman, he will be rejected. Knowing others are struggling is a good way to get over jealousy.
No One Is Better Than You
If you feel insecure and that every man is better than you, then invest some of your time in self-improvement. Get fit, read self-help books, and improve your appearance. An alpha male believes that no one can beat him. If you portray this confidence, her behavior won't affect you.
What Makes a Happy Relationship?
Since it is already established that jealousy does no good, there is only one end to it, and it's a bad one. Why not try letting it all go? By being jealous, you are not only affecting your partner, you are robbing yourself of necessary happiness.
There are means to a happy end in relationships. Instead of always attempting to be right, lovers in happy relationships learn to comprehend one another's views and have empathy with one another.
More so, communication in relationships can help eliminate jealousy and the growth of grudges. Regardless of whether a couple is deeply committed to and intimate with the partner, poor communication will cause problems. Conflict will inevitably arise, and understanding how to manage it in a healthy way may help reduce the harm that thoughtless words can do and even enhance the relationship over time.
The importance of learning how to communicate effectively in a relationship cannot be overemphasized. Why not discuss it with her instead of keeping those jealous thoughts to yourself? She would definitely value this and admire your maturity.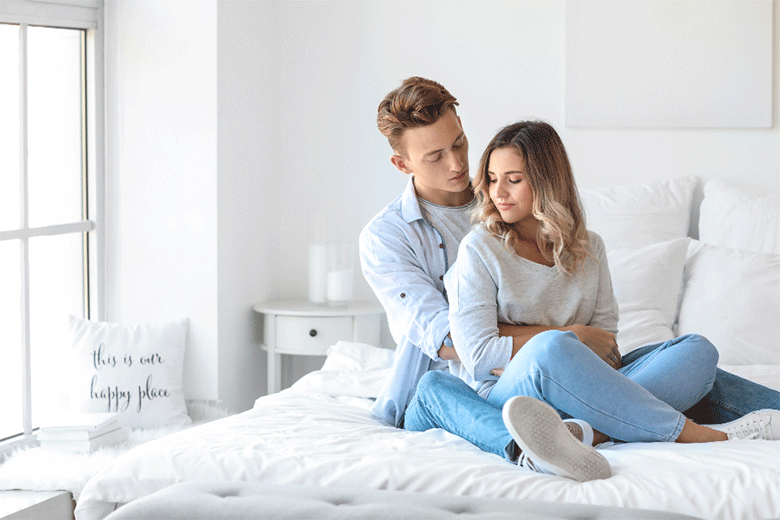 You should recognize your current negative communication patterns and create better ones. You own your happiness; give it to yourself!
Recommended Reading
The more you can learn about how to overcome jealousy the better your chances are of overcoming it. There are two highly rated books that you should consider if you're struggling with jealousy.
The Jealousy Cure: Learn to Trust, Overcome Possessiveness, and Save Your Relationship
This is a good book if it's you that needs to overcome your jealousy, though if both individuals are guilty of it, it could be read together.
Sale
This next one is for the ladies – the ALPHA ladies! Yes, you're welcome here, too. The Alpha Female Bible comes with strong reviews and can help women who are struggling with jealousy. It's possible to be both jealous-free AND alpha; in fact, jealousy is a sign of being beta, not alpha.
Seek Professional Help
If you are a person who gets easily jealous and finds it difficult to get rid of the act. Or perhaps, you have consciously put effort into "not being jealous" over situations involving your relationship, but you seem to remain a victim of the act. Professional help might bail you out.
Here is the thing about professionals, they are psychological experts that have dealt with and advised cases similar to yours severally with positive results. They are dedicated to this. You probably need a few tips from them to get your game on.
So, if you feel like your jealous feelings are out of control and you can't sort them out yourself then seek help from a professional. It always works out fine.
Remember This Advice
Everything that makes you jealous about your partner is nothing more than a projection. When you start to feel jealous, you are actually revealing your insecurities. Stop blaming her and start looking at your jealousy as your problem. You can't change the way she behaves. The only thing you can change is how you react emotionally to her behavior.
And remember, if she wants to cheat then she will go ahead and do it. So instead of worrying about her every move, and calling her a hundred times a day, live your life to the full and enjoy it!