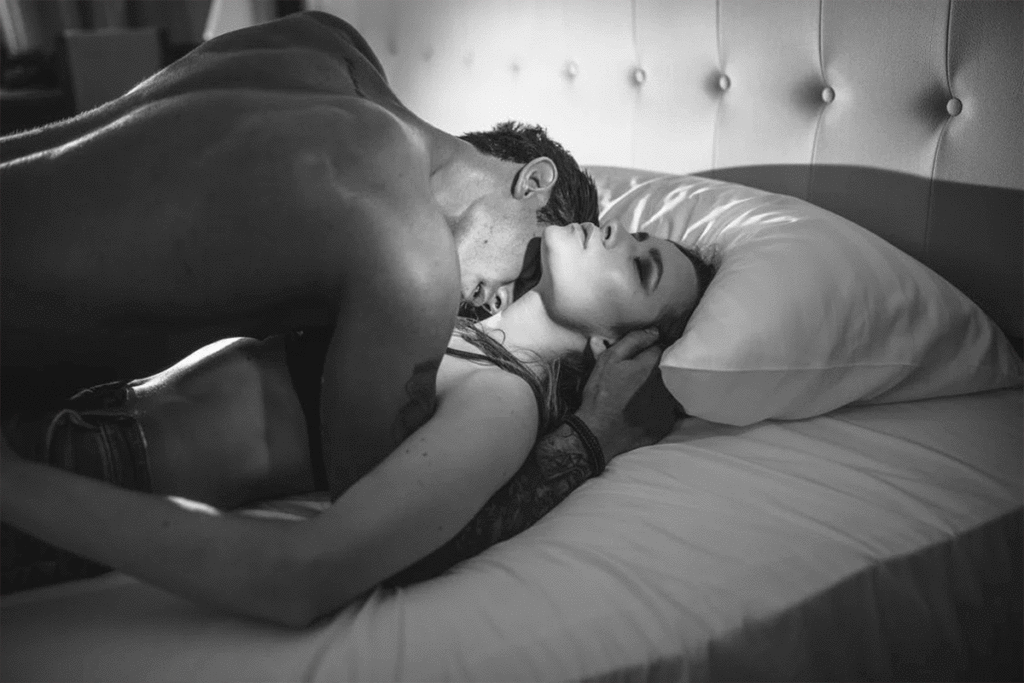 Having a good sex life might get difficult in this present time, especially if you are in a serious relationship. With your busy lifestyle, it can be hard to get motivated, often leaving you feeling tired at the end of the day.
Although there are other reasons for this, I used to have a boring sex life with my previous girlfriend. It was a missionary position all the time, which is unimaginative and gets very boring after a while, no matter how much you desire it.
If you want to improve your sex life, that doesn't mean spending hours upon hours having sex. Sometimes all it requires is a bit of spicing up and trying something new and different. Here, I will give you practical tips on how to improve your sex life in a relationship.
Reasons for a Boring Sex Life
Usually, boring sex lives have nothing to do with whether both partners in a relationship have no interest in each other or the sex. It goes beyond that. Many factors contribute to having unexciting sex. Some couples' sex lives even degrade to the extent that they start seeing it as a form of duty or task rather than real fun.
As an alpha male, you need to keep your cool. Do not panic. It's your relationship; you will make it work. You are not losing interest in her; it's only a boring sex life, and you're going to spice things up.
I will be practical in this guide. You need to watch out for those things that usually ruin relationships' sex life. Here are some essential factors that can get your sex life boring real fast:
Fatigue
Yes, constantly getting drained from daily activities will limit your genuine excitement in your nighttime together. While in some cases of heavy work routine, this might be difficult to address. There are cool things you can do to spice things up.
Small features like a quick start in the morning before heading out, trying simple foreplay sex activities in tired evenings, and keeping weekend dates for serious and anticipated sex will spark some "sex fire" in your relationship.
Poor communication
Just as it damages a lot of other aspects of a relationship, poor communication can ruin your sex drive in your relationship. Your inability to tell her how you want it, or to ask her what she wants, and just playing along as if you are satisfied when you are genuinely not, is bad. All these communication lapses will leave a void in your sex life.
This is perhaps the easiest issue to resolve. You only need to start. Yes, she might be surprised you opened up about these bottled-up sexual desires. But if you still need her and don't want to lose interest in her, tell her how you want it. Trust me; she'd like it.
Also, hear out her side of the experience, and she'd let you know what pleases her. Then, you can continue having exciting sex as long as you keep your communication regular.
Lack of Experience
In some situations, she wants to please you; she just doesn't know how. Is this a big deal? No, not at all. You can teach her. Tell her what she needs to do; it will surprise you how fast she can learn.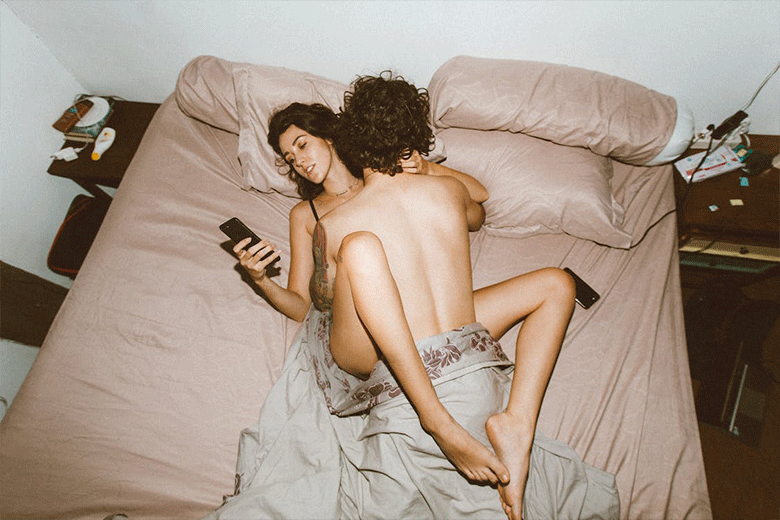 You can make use of some adult movies together, or even make it a habit for a while till you are sure she's experienced enough for you.
Routine Sex
This drains your sex life of its energy fast. Doing the same sexual activities all the time will wear the excitement off over time. You need to bring life into your sex life by trying new things.
You can go on vacations and have different types of sex in different locations. Have you exhausted all the possible positions? I guess not. Why not try it all out, and have all the fun? There's a lot to explore, do not miss out on getting the fullest of your relationship.
There you have it. The sex life killers. Simply eliminating these from your life and relationship can get you guys back on track.
Best Practices to Improve Your Sex Life in a Relationship
In the situation where you are so disturbed about your relationship's health because of the declining or already drained sex life, some good practices help. You should know that you are not the first to experience such. And you'll beat this!
You do not have to ponder the practical means to get your sex game on, and I have compiled an eventful list below.
Tell her what your sexual fantasies are
This is a mistake a lot of men make. If you don't tell her what your fantasies are, how will they ever come true? Talking about your fantasies is excellent sex play and increases communication between you and your partner, which is very important.
You get to know each other better and what you both like, which equals better sex. When I sat down with my partner and discussed our fantasies, I was surprised to find that we both had a lot in common and what drove us sexually.
You should keep an open mind and start first, so you're not throwing her into the deep end. You can take it in turns, revealing your fantasies to each other. See where it leads; you never know; your fantasies might come true!
Play a Sex Game
Strip poker is an excellent game to play. You may think it's a game college students play, but adult strip poker is a fun way to get your clothes off. These are the rules:
Each loss means the loser has to remove an item of clothing. Once you are either fully or nearly naked, the fun begins.
In case of a loss, the other party gets to say what sexual action is performed on them by the loser. Set a time limit, e.g., one minute, for this to occur. It builds up sexual tension as you tease each other. The significant part of this game is that you can ask the loser to do anything you want, which can sometimes be rather exciting.
At the end of the game, the loser has to sexually reward the winner with whatever they choose.
There are many sex games you can play, really. Need some help with ideas? Consider the Why Don't We? Spice it Up card game. It'll surely help couples… spice it up!
Sale
Why Don't We Spice Up Your Relationships with This Fun and Romantic Card Game for Couples– 150 Cards with Questions, Conversations, Dares and More. Amazing Gift for a Couple
😍 IMPROVE YOUR RELATIONSHIP 😍: The perfect adults game to break the routine. Awesome couples gifts for a romantic evening or any occasion!
💗 SPEND MORE QUALITY TIME 💗 150 Cards where you can choose the level of intimacy to get to know each other, connect on deeper levels or heat things up! You Choose!
🌶️SPICE IT UP🌶️: This relationship card game for couples is great to get to know each other intimately and spice up any date night.
✅BACKED BY THERAPISTS✅: It's a proven fact that couples who spend at least 10 minutes a day together have deeper, more meaningful, stronger bonds in the long run.
🎁 PERFECT GIFT 🎁: Awesome couples gift for a romantic evening or any other occasion. Great gift for anniversaries, birthdays, valentines or any time you want to surprise your loved one!
Try Different Positions
As I said above, if the only position you do with your partner is the missionary position, this will lead to very boring and frustrating sex life. You can start with the usual foreplay and get her aroused. Once she is feeling randy, take the lead and throw her into a new position. You can try many positions, some of which you would have never even thought about.
Try Different Places
Having sex in different places adds excitement. There are so many different places you can try. It doesn't have to be in the bedroom all the time. Take a risk and go somewhere quiet. Make sure it's not too public, though. Or even try different rooms around the house or around somebody else's house. Be adventurous!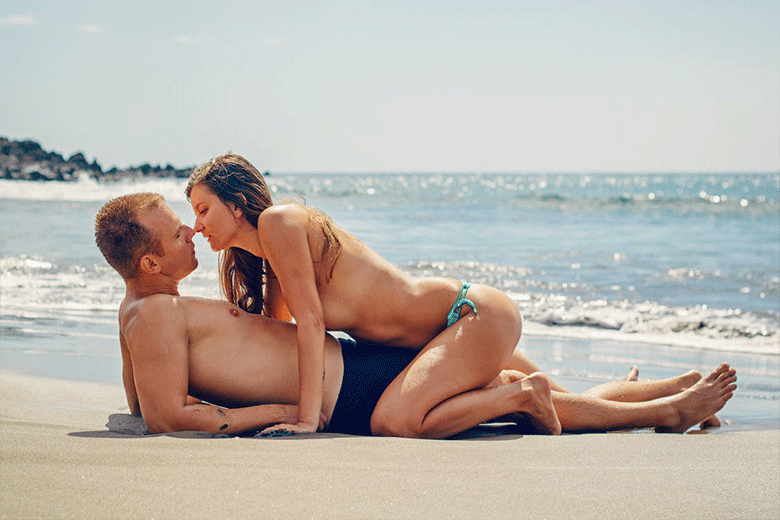 Get Her to Dress Up
The art of role-playing can be fun in the bedroom. Pretending to be someone else permits you to do things in bed that you wouldn't usually do. Also, women love dressing up. This would be a lot of fun and will heal your sex life.
Do Some Dirty Talking
Many men and women find dirty talk a turn-on. It is something that sex play can't give, and that's words. Your brain is your sexual mechanism that triggers emotions, sensations, and blood flow to your lower regions when something dirty is said to you. Be careful though, if done badly, it can be quite embarrassing.
Give Her Instructions
You probably think you know what pleases your partner, but this is rarely the case. Sit down together and discuss openly what you like and what you don't like. Maybe she is doing things in bed that she thinks you like, but you actually don't. Get this out in the open, discuss what you like, and give it a try.
Give Her a Massage
Giving her a massage will make her very relaxed but also create sexual tension, and it can unlock her emotions, leading to some intense orgasms. It is a skill you need to master as you don't want to give her a massage that is too relaxing; otherwise, she will fall asleep.
Try Blindfolding Her
By blindfolding her, you are increasing her sensory awareness. She won't know where you are or what you will do to her as she can't see. This creates anticipation by teasing her. Play with her senses. Use your tongue, start off slowly, and build up to an intense climax.
Yes, following all the practical and adventurous approaches above will give you the vibrant sex life you need in your relationship. It does not have to be too complex, and it's just you guys in your relationship; you can make anything work.
Ready to Improve Your Sex Life?
Adventurous sex life is essential for a healthy relationship. If you feel your sex life is falling apart and getting dull, sit down with your partner and discuss the tips in this post. Your sex life will dramatically improve, and so will your relationship.
Every man wants to be the best in bed. However, it can be difficult if you don't know what you are doing, especially if you lack experience. I was very unconfident in bed until I read John Alexander's How To Be Her Best Lover Ever. Read this, put what you learn into practice, and you will have women wanting more and more.
How to Be Her Best Lover Ever
Used Book in Good Condition
Alexander, John (Author)
English (Publication Language)
136 Pages - 07/05/2005 (Publication Date) - LULU (Publisher)