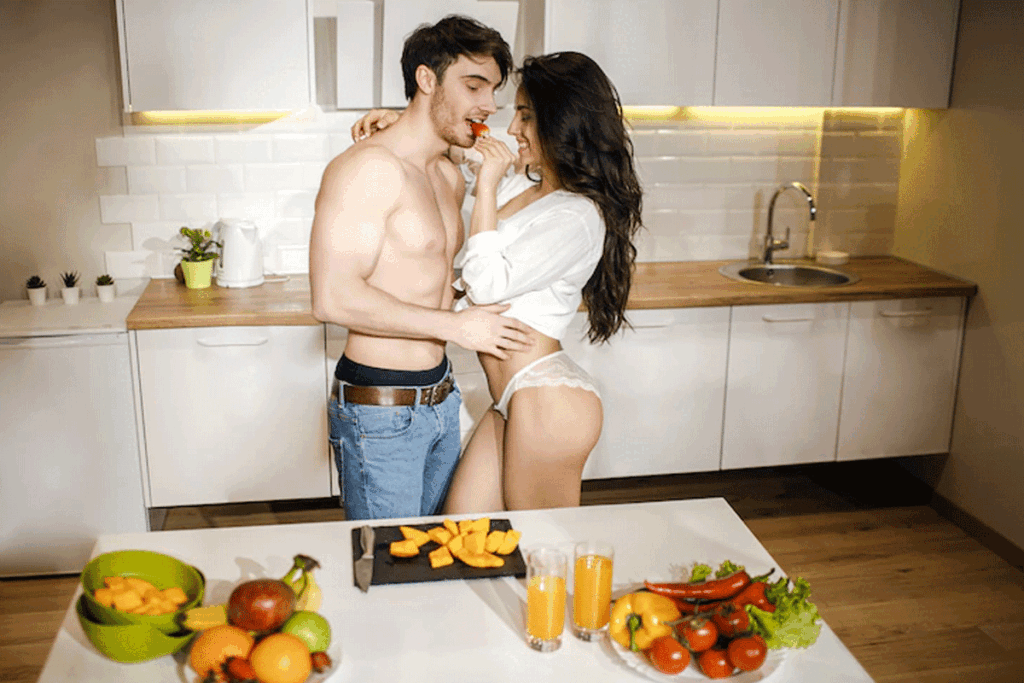 The quantity of semen a man ejaculates has always been a common problem for most men. As a result, many magic pills have been invented that claim to increase your semen volume by as much as 500%. But why are we so bothered?
For many men, it is a matter of confidence. A large volume of semen is related to increased libido, fertility, and sexual ability. They see famous pornstars like Peter North blasting loads of sperm over his co-stars' faces whilst having an orgasm that seems to last forever. Now what man wouldn't want to be able to do that? The larger the volume, the greater the number of pleasurable muscle contractions. So how do men increase their sperm count naturally?
Personally, I have never tried any magic semen booster pills that marketers claim increase your sperm load. They are too expensive, and the product just doesn't seem genuine. So I decided to do my research and find out how I could increase my semen volume naturally.
First of all, there are two elements that play a key role in how your body operates; your diet and overall health.
Your general fitness plays an important part in having good blood circulation, which helps ejaculation. To have a good state of fitness, I recommend that you go to the gym at least 3-4 times a week. Conduct intense weight training sessions and high-intensity interval training to improve your fitness, lose body fat and build lean muscle. I recommend you try out Mike Geary's Truth about Six Pack Abs fitness program. His intense workouts improve your blood circulation and skyrocket your metabolic rate and immune system. My overall fitness has improved dramatically since using his program after starting it a few months back.
I also recommend that you start exercising your pelvic floor muscles regularly, which will, over time, give you harder erections and stronger ejaculations and improve your sexual performance. You can find out how to exercise your pelvic floor muscles by reading my post on 3 Kegel Exercises That Will Give You A Harder Penis.
To increase sperm volume, you need to drink plenty of water. Being hydrated is an important factor that relates to the amount of sperm a man ejaculates when having an orgasm. I recommend drinking at least eight large glasses of water daily to ensure you stay hydrated. If you are a big coffee or alcohol drinker, then you will need even more than eight glasses as you will become dehydrated, which has a major effect on sperm production.
Your diet also has a big effect on sperm production. Simply changing what you eat and introducing some of the ten foods below into your diet will help increase your semen volume.
Oysters
A study conducted at Barry University in Miami has shown that oysters contain strong amino acids that help produce testosterone. Increased levels of testosterone in your blood make you more sexually active.
Oysters are a good source of zinc, which is important for sperm production. Zinc also helps maintain healthy testosterone levels and sex hormone-binding globulin (SHBG). SHBG binds to testosterone and lets it enter cells where it can do its job properly.
In addition, oysters contain high amounts of Vitamin B12, a nutrient that helps with sperm production by increasing testosterone levels in the body. They're also rich in omega-3 fatty acids (an essential fatty acid found in many foods) that may increase testicular size, making it easier for men to produce sperm faster than usual.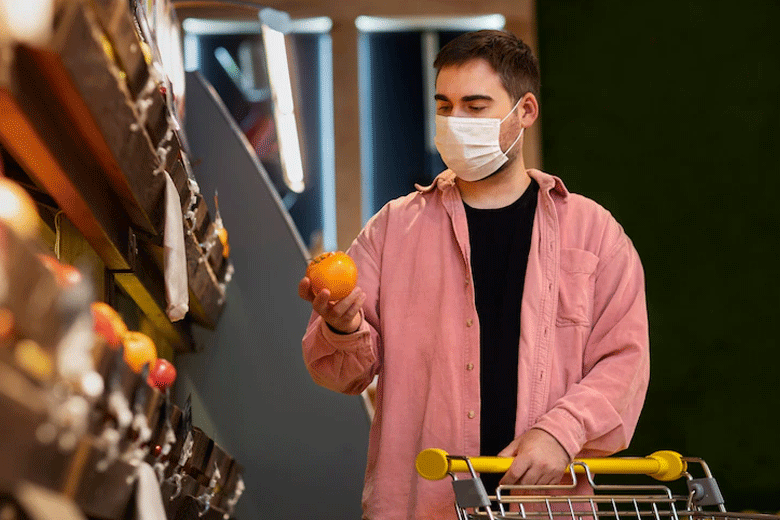 Dark Chocolate
Chocolate contains L-Arginine HCL, an amino acid that has been proven to double sperm volume. It also increases your sexual pleasure by giving you stronger and more intense orgasms. Just make sure you don't eat too much chocolate, as weight gain can cause testosterone/estrogen imbalances, reducing your sperm count.
The Maca Plant
It has been proven that men who take 1,500 to 3,000 milligrams of maca extract experience increased sperm count and sexual desire. You can also buy maca plant capsules.
Bananas
This fruit contains an enzyme called bromelain that has been proven to increase male libido and sex drive.
Bananas are a natural aphrodisiac and are high in potassium and vitamin B6, both essential for healthy sperm production. The fruit also contains vitamin C, which is important for sperm motility.
So what does this mean? Well, as we just mentioned above—bananas can help increase your semen volume by increasing blood flow to the penis region (including the testicles).
Asparagus
A balanced diet of asparagus is recommended as it decreases and cleanses your body of free radicals. In addition, it contains a high concentration of Vitamin C that protects sperm from oxidative damage and increases sperm volume.
Asparagus is rich in iron and zinc, which are essential for sperm production. Iron helps to produce red blood cells, which carry oxygen to the rest of your body. Zinc helps with testosterone production. Its Vitamin C content can also help boost testosterone levels if you have a deficiency in this nutrient (which is rare).
Walnuts
These nuts are high in Omega-3 fatty acids, which have been proven to increase sperm count and sexual function due to an increase in blood flow.
These essential fatty acids are also found in fish and other foods, but walnuts contain more than any other nut or seed—they're one of the best sources of omega-3s. They also contain high levels of arginine, an amino acid that helps promote sperm production by improving blood flow to the testicles.
Walnuts are also packed full of zinc, which is an essential nutrient for sperm production. Zinc also helps maintain healthy levels of testosterone and sex hormone-binding globulin (SHBG). SHBG binds to testosterone and lets it enter cells where it can do its job properly. In addition, walnuts contain high amounts of protein and vitamin B12—both nutrients that help with sperm production by increasing testosterone levels in the body.
Pumpkin Seeds
Pumpkin seeds, often known as pepitas, are edible pumpkin seeds. Whether eaten raw or in the form of pumpkin seed oil, pumpkin seeds are high in nutrients and may help with prostate health. As a result, pumpkin seeds are a popular folk cure for men's health problems. These seeds contain Omega-3 fatty acids that increase blood flow. It also contains phytosterols which help shrink a large prostate that increases testosterone production.
Men with low zinc levels have worse sperm quality and a higher chance of infertility.
Because pumpkin seeds are high in zinc, they may boost sperm quality.
According to some mouse research, they may also protect human sperm from damage induced by chemotherapy and autoimmune illnesses.
Pumpkin seeds are also abundant in antioxidants and other nutrients that may help to maintain healthy testosterone levels and general wellness.
All of these characteristics used together may enhance male fertility and reproductive function.
Garlic
Garlic has high allicin levels, which improves blood flow to your sexual organs, increasing your sperm count. Have a mint after eating, though.
Goji Berries
These bright red berries contain antioxidants that improve circulation and keep the temperature of male reproductive organs at an all-time low. Overheating is the main cause of a low sperm count.
Goji berries are by far the most obscure fruit on our list. They are another antioxidant-rich fruit with preventive properties such as stopping free radicals from harming DNA. Goji berries are excellent for male fertility because their antioxidants protect the testis from damaging free radicals, enhancing sperm quality, quantity, and motility.
Although native to Asia, Goji berries are becoming more popular in the United States and have been utilized in traditional medicine. They may now be available in a variety of supplements and superfood combinations.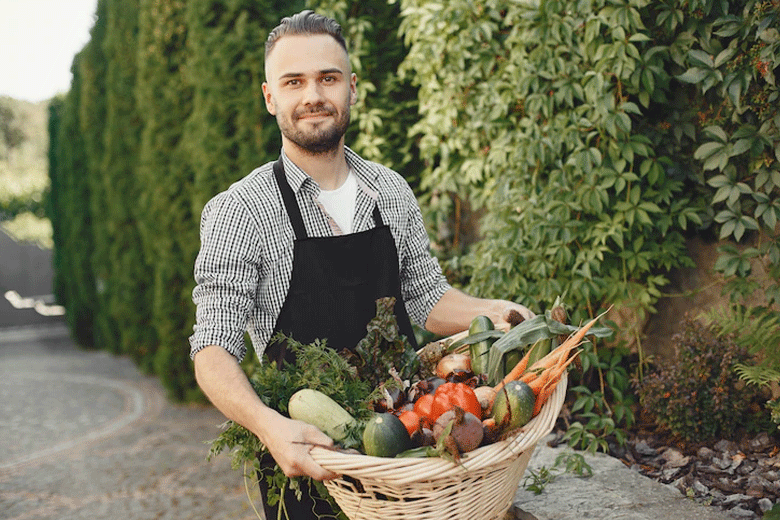 Ginseng
It has been proven that ginseng improves your erections and also enhances your libido and sexual performance.
Ready to Increase Your Semen Volume?
In addition to eating healthy foods and exercising regularly, you can also increase semen volume by supplementing with antioxidants. Antioxidants are good for your health because they protect your body from free radicals, which can cause damage to cells and cause other health problems if not kept in check. Free radicals come from various sources, including pollution and cigarette smoke, but they're also produced naturally by the body as we age. Antioxidants like vitamins C, E, and beta-carotene help fight off these damaging molecules so that they don't cause harm to your cells or organs.
Try to include at least a few of the foods above in your daily diet to increase your semen volume. Stay fit and healthy, and drink plenty of water. You will soon notice an increase in sperm and become the next Peter North. She will love it!!!