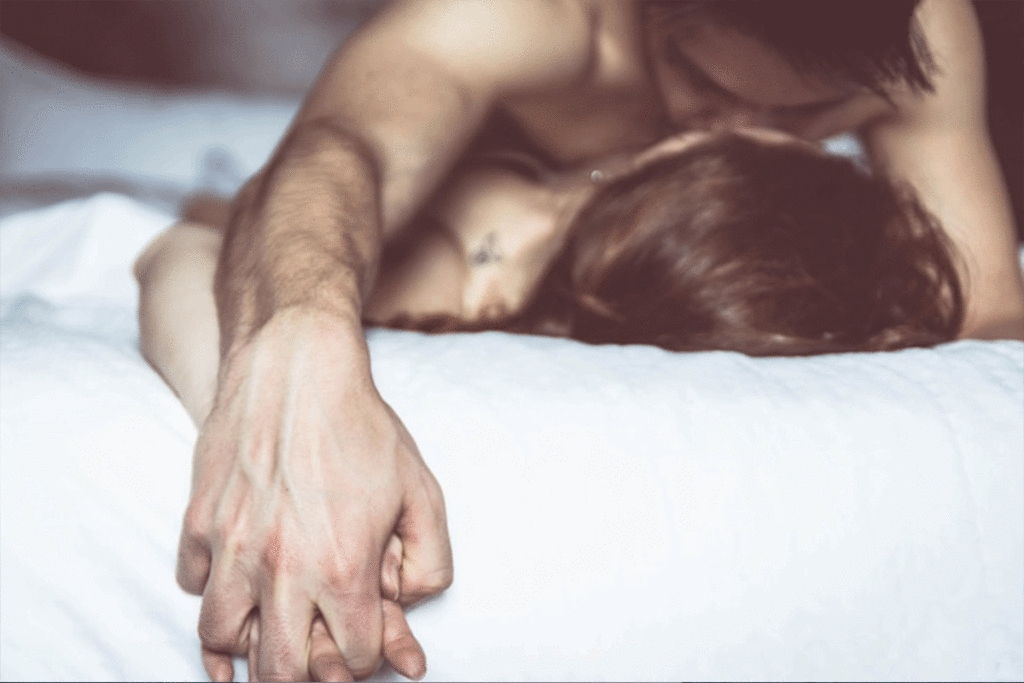 For a fact, getting laid is something that the majority of people want, but they get shy around the topic. However, if all you want is sex, it might be difficult to figure out how to get laid. Likewise, if you don't want to be in a relationship and don't want to go on dates, looking just for sex might be difficult.
Trust me; you are not alone; there are many out there who also find it challenging to flirt their way to a pleasant one-night stand. However, knowing the secrets to get laid on the first night or on your first date will completely change your life. By using these techniques, you can have sex with hot women more often than you ever thought was possible.
Not only will it bring you more sex into your life—the power to get laid as and when you please gives you a deep, profound type of confidence that will stay with you forever. When around women, you'll feel so sure of yourself because you know that you can easily have sex with almost all of them without even trying.
Want to know the secret to how to get laid? It is simple. Just follow this process and you'll find out how easy it is to get laid more often.
Learning How to Get Laid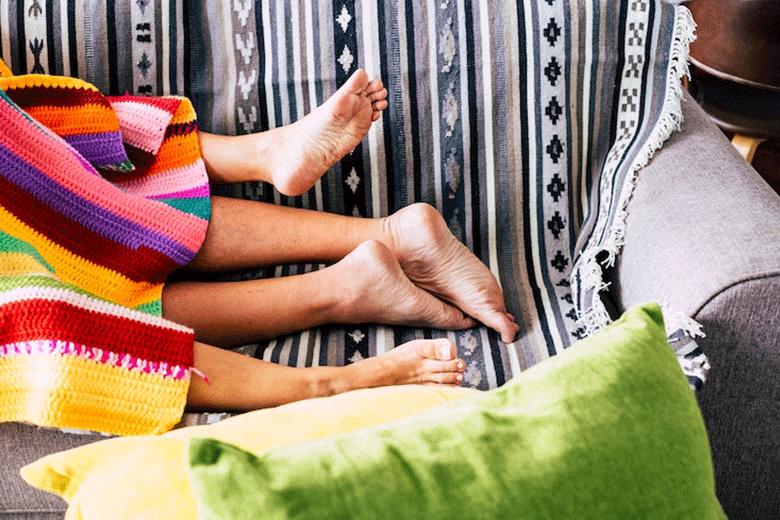 One of men's most frequently asked questions is, "How can I get laid?" So let's say you must be sexually appealing to the ladies if you want to get laid.
The first thing you need to know about how to get laid is that, unlike women from the 1950s, today's women don't expect you to court them for months on end. Many of today's women are looking for easy sex.
Being socially conscious is part of having a solid game to avoid being regarded as cheap. This includes kissing her when her friends are not around, knowing when to make love for the right reasons, and understanding how she may be seen.
After all, you can't just approach someone you like the appearance of at a club and propose you both go out for some fun. Of course, you can, but it is unlikely to finish as you want it to!
I was bold and direct when I first started out. I mean, isn't that what you read in pick-up artist books? Such aggressive attitudes were exclusively associated with more liberal-minded women. This technique didn't sit well with most women in Eastern culture.
If you look great in an outfit, your chances of getting laid increase by roughly 80%. Of course, looking beautiful makes you feel good. Confidence is an important factor in learning how to get laid.
You can't expect folks to want to jump in the sack with you if you're dressed in sweatpants and a t-shirt. Make an effort to improve your physical attractiveness! Be clean as well. People that smell well are usually more appealing.
These days, most women are much more relaxed and carefree when it comes to sex. They are more open to giving you their phone number, kissing you, or even having sex with you the first time you guys meet. So how do we take advantage of this?
Personally speaking, I can remember how lost and frustrated I felt when I didn't know how to get laid. I went through a phase where I didn't get laid for months. And when I finally got lucky, it was only by talking to a drunken woman who was desperate and not my type anyway. Yet, all I wanted was to have sex with hot, beautiful women that I chose. I wanted to be able to approach women and know what to say to get them to want to have sex with me.
Other men that I knew seemed to be having sex with women so naturally and easily. I kept asking myself, "Where am I going wrong?" One day, I made a list of reasons why I thought I wasn't getting laid. I quickly realized that I had a few issues that I needed to fix before it was going to be possible:
I felt self-conscious and lacked confidence around beautiful women.

I feared being rejected.

I didn't know how to approach women.

I didn't know what to say.

I didn't know how to turn women on.

I didn't know how to keep a conversation going and keep a woman interested in me.

I didn't know how to flirt, make a woman laugh, or feel good around me.

I felt awkward pushing things into sex on the same night I met a woman.
I remember thinking, "This is a very long list. Surely there's an easier way to fix my problem with women. I want to get laid now, not next year." I researched the internet. I attended a bunch of self-help seminars, but nothing worked for me. No one could tell me how other men met women and had sex with them on the first night.
It wasn't until I read How to Become an Alpha Male that I learned the basic tips to getting laid. After reading his post, I approached women daily, and through trial and error. This system allows any man to go from meeting her to sharing orgasms in bed with her in just one evening.
How to Get Laid Using The Seven Step Seduction System
Getting laid should not be linked with commitment or connection. It's perfectly fine to be sexually attracted to a woman but never want to commit to her long-term. However, most ladies you interact with are willing to go out on dates with you.
A proportion of them will be attracted to you and willing to date you. Then, a fraction will be okay with casual sex, while the other will be a cautious no. The key to a good game is figuring out which ones aren't interested in getting down with you, so you don't waste time on them, and then capitalizing and not making errors on the ones that really want you.
The 7 step seduction system guide for you:
How to start a quick, neutral conversation.

How to get her phone number and set up a date.

How to spark attraction.

How to develop a connection.

How to escalate to touching and kissing.

How to get her alone with you.

How to escalate the interaction towards sex.
A lot of men try to start a conversation and develop a connection, but they completely forget actually to attract the woman. This slows the whole process down. You need to make a woman feel sexually attracted to you, then make a connection, and then escalate to touching, kissing, and sex.
Want to Learn More on Getting Laid?
Would you like the power to get laid any time you want? If you follow Andrew Ferebee's simple seduction system, you are guaranteed to get laid the first time you meet a woman, day or night. His system has been proven to work by me and thousands of other men around the world.
The secret to getting laid is to go through the correct step-by-step process that needs to occur before any woman wants to have sex with you. You don't have to use corny pick-up lines; you don't have to play mind games, and you don't have to trick them. It's a lot simpler than that. The techniques are very easy to use, no matter what your skill level and experience are with women right now.
Learning how to get laid in Eastern culture will take time and effort. Even if you are not interested in the relationship for the long term, you must be willing to devote time, effort, and emotions to the dating game. This might imply going on 2-3 dates before hitting a home run. This could continue further so as to demonstrate to her that you care about her as a person.
By following the dating playbook for men, you'll get laid naturally and easily anytime you want. Best of all, his system works on any woman, so you'll have your pick of the women to have sex with.
Sale
In Summary
The foundations of attracting women remain the same. It is, however, how you go about achieving it. If you want to get laid, you must adapt. While having sex with strangers seems fun, it's also crucial to be safe and cautious when meeting up with them—perhaps by informing a buddy where you're going and who you'll be with.
The right knowledge about approaching women the correct way will allow you to get laid whenever you want. This proven seduction system will also allow you to date and have sex with women that most guys can only dream of. Plus, you'll become the alpha male that all women want, and it'll be your choice whether you escalate things further into a relationship or not.