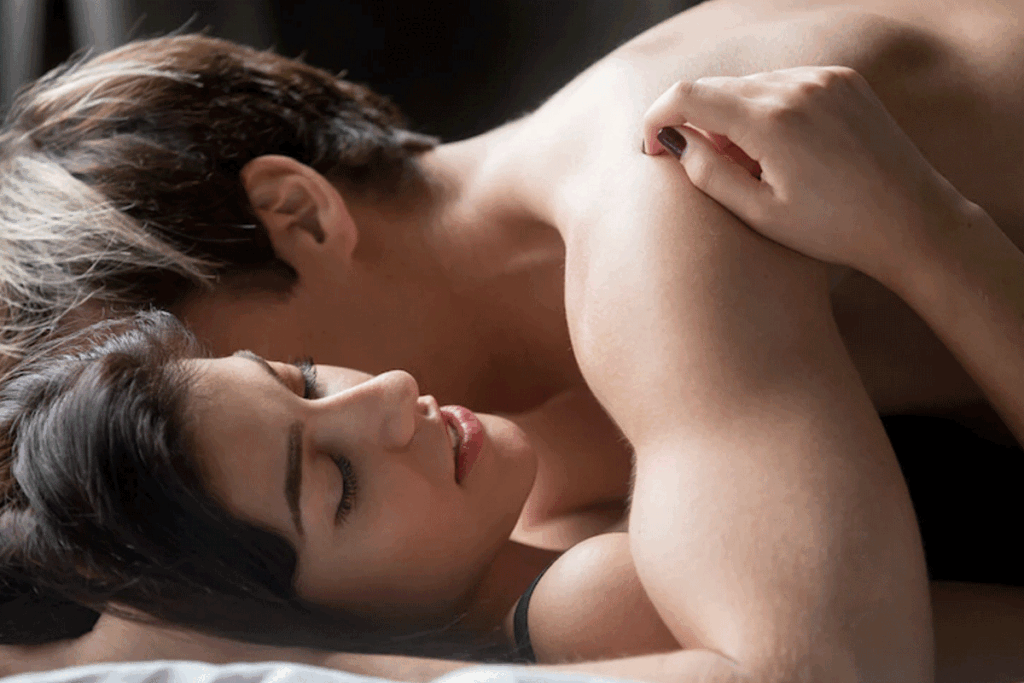 Imagine being able to turn a woman on so much that she's begging you to bang her. Well, when it comes to foreplay, you can do many things to drive women wild and create immense sexual tension.
Today I am going to talk about one of my favorite foreplay techniques that many men overlook in the bedroom—sexually teasing women.
So, if you want women to have an experience with you that they'll never forget, here's how to get a woman so turned on that she'll be practically begging you for sex.
Create The Atmosphere
In order to make her beg you for sex, first create the atmosphere. Try dimming the lights and playing your favorite song. Then, put on some lotion or massage oil and start with a sensual full-body massage.
Try focusing on all of her most erogenous zones and see if you can get her completely relaxed. Then, spend some time on her neck, shoulders, chest, and stomach. Once she's super-relaxed and in a pleasurable state of mind, you can move down to her lower extremities, like her thighs, calves, and even feet.
If she likes it a little bit more intimate or intense, you may want to try using your mouth and hands while giving a massage. You could use both at once by using one hand on her buttocks or thighs while using your mouth on other parts.
Tease Her Slowly
It doesn't take much for us men to get into the mood. Women, on the other hand, take a little more time to get going. So it's best to start slow and gradually turn them on. Start with subtle and gentle touches on her hand, arm, and knee, and then move to touch her back, hair, and face slowly. Kiss her for a bit, stop, and then start again. This slow progression will turn her on and get her in the mood for more.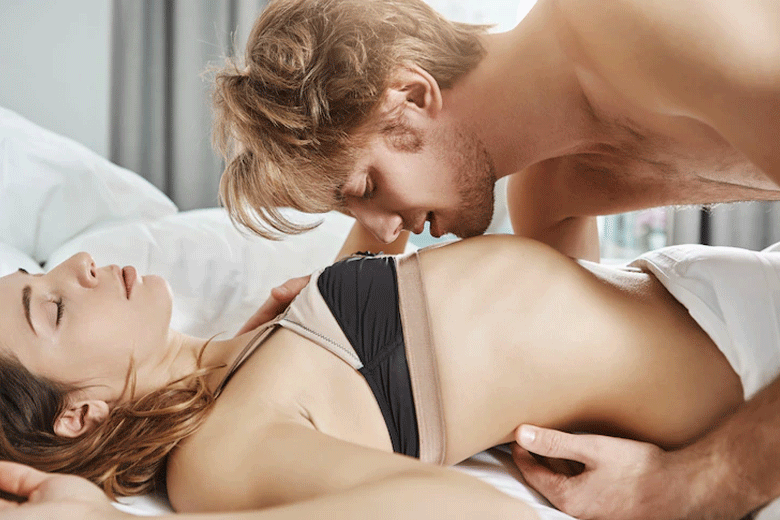 Getting Physical
In order to make her beg you for sex, there are two things that need to happen. One is initiating physical contact, and the other is continuous physical contact.
In order to keep her begging you, it's essential that you don't overdo it. If you're too physical, then she will start losing interest because she wants a man who is strong and decisive. However, if you are not physical at all, then she won't see why she should stick around with someone who doesn't want her enough.
Balance is key here; start off with a few subtle touches, like reaching over and holding her hand or putting your arm around her as soon as you first get in contact. Once she has started responding positively towards these, try sliding your hand up her thigh but stop before reaching any sexual zones. When she doesn't stop you, reward her by leaning in for a kiss or touching one of those zones lightly.
Indulge In Foreplay
Too many couples think sex is a one-off thing that can be performed in the time it takes to sing three songs. Make her beg you for sex by indulging in foreplay. Start with some oral sex, and take your time.
Women enjoy it when their partner provides them with sensual, erotic attention and touches – so this should be part of your foreplay routine. Some women need more than 15 minutes of foreplay before they are ready to have intercourse, so don't rush things or assume she's not enjoying herself because she isn't begging for it yet. And if she does beg, don't stop, keep going until she has an orgasm.
When you have given her enough foreplay, she will be ready and wet. As you are about to penetrate, don't pull out completely (this may mean taking off your condom). If she isn't ready immediately, keep stimulating her with your hands or mouth. Then slowly slip back into her again. When she is wetter and more relaxed, penetration will feel better and go deeper, making it much easier for both of you to achieve orgasm. Keep checking in with her on how it feels so that you know what adjustments need to be made.
Kiss Her More
Continue to kiss her slowly, which will warm her up for you, getting her ready for more intense action later.
When kissing her, gently bite her bottom lip and hold onto it for a few seconds. The softer you do this, the more passionate it will feel and the more turned on she will be. Then, move from her lips onto her neck and earlobes, both licking and kissing simultaneously.
Touch Her All Over
Run your hands firmly along her thighs and grab her butt. Use both hands to tickle her back, then put your hands under her top. Lightly scratch her back whilst you're kissing her, sending shivers down her spine.
With either hand, slowly unclasp her bra. Then, press her against the wall and grab her but and lift her off the ground so that her legs wrap around your waist, up the intensity by viciously dry humping her. Then push her away, stare into her eyes, and then roughly dry hump her again.
The whole point is to be a tease and drive her wild, making her want it more and more. It's the tease of hot, sweaty sex that's exciting. The intensity should build up until you're both grinding hips and moaning with pleasure. Then, no matter how much she begs you to let her go, don't give in, and continue until she's dripping wet and close to orgasm.
Talk Dirty
You should be talking dirty to her in a way to make her beg you for sex. This means getting really descriptive about what you want to do to her and how she should be begging for your cock. Women love dirty talk in general, but when you're telling her precisely what you want to do with her sexually, it will drive her crazy with desire, and she'll only have one thing on her mind: you.
Women get turned on by a little dirty talk. When she's feeling sexually aroused, dirty talk that otherwise would seem disrespectful will not be taken that way. In fact, a lot of women will love that they have found a guy who is confident enough sexually to verbalize what he wants.
Instead of just saying things like, "I want to fuck you" or "I want you to make me cum," tell her exactly how it's going to feel. Use your words to describe how she's going to be moaning as she can't help but beg for your dick. Tell her how good her pussy feels and how you're dying for her tongue on your cock. It doesn't take much to get women wet when you talk dirty; in fact, they're already turned on, so they'll be soaking wet at even a little bit of dirty talk!
Tell her how badly she wants you inside her. If you're relaxed about your body and sexuality, she will be relaxed about her body and sexuality. It would help if you believed what you were telling her. If you feel embarrassed, your dirty talk won't make her beg you for sex; instead, it will make her feel uncomfortable. Lead her there.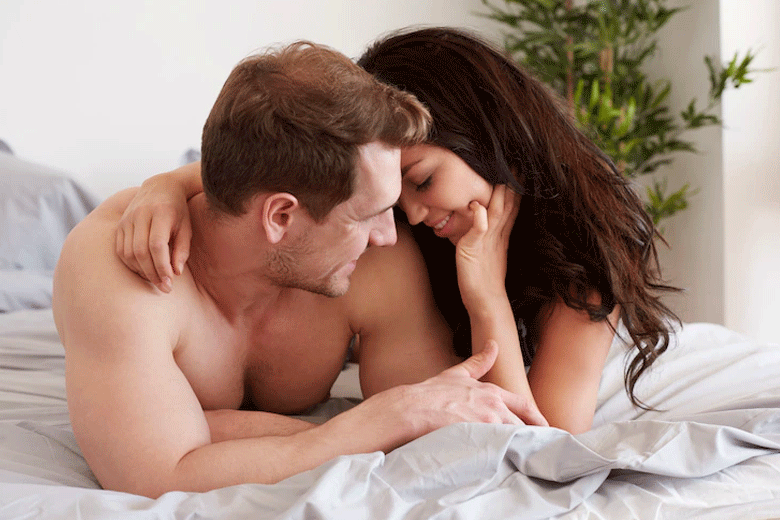 Don't Be Predictable
You need to stop being predictable and mix the teasing up with being rough and gentle, so she doesn't know what's coming next. Throw her onto the bed, take her top off, and gently kiss her neck, chest, and stomach.
Cup and gently squeeze her breasts whilst kissing and licking her nipples. Listen to her groan and watch her back arch as she gets more turned on.
With her top and bra removed, slowly pull down her panties. Kiss her again, and then work your way down past her breasts and stomach and hover over her pussy. Begin kissing from her foot (left or right) all the way up her leg to her inner thigh. Once you've done the first leg and you're near her pussy, brush your lips and breathe heavily against her clitoris. Start again on the other foot and work your way up.
By now, she will be dripping wet with anticipation. Make out and grind your naked body against hers. Rub your cock on her pussy, but don't insert. Kiss her pussy with your lips but don't lick. By now, she'll be more than ready, begging you to fuck.
Now at this point, you can do one of two things: manipulate her pussy using advanced foreplay techniques and make her beg you for sex and see her squirt. Or, go straight for sex and bang her senseless.
Either way, she'll be cumming all over you in no time. So that's how you tease her.
Conclusion
In the end, sex is not a game. It's not something you can just stop when you don't want it anymore. And if she is begging you for more, then it probably means that she wants it too. So make her beg you for sex, so she knows you're in control and won't have to beg her again.
Hopefully, these tips on making her beg you for sex will help you find ways to make her beg you so that she always wants more.
If you want to learn more, I highly recommend that you read How to be Her Best Lover Ever.
How to Be Her Best Lover Ever
Amazon Kindle Edition
Alexander, John (Author)
English (Publication Language)
136 Pages - 08/16/2012 (Publication Date)