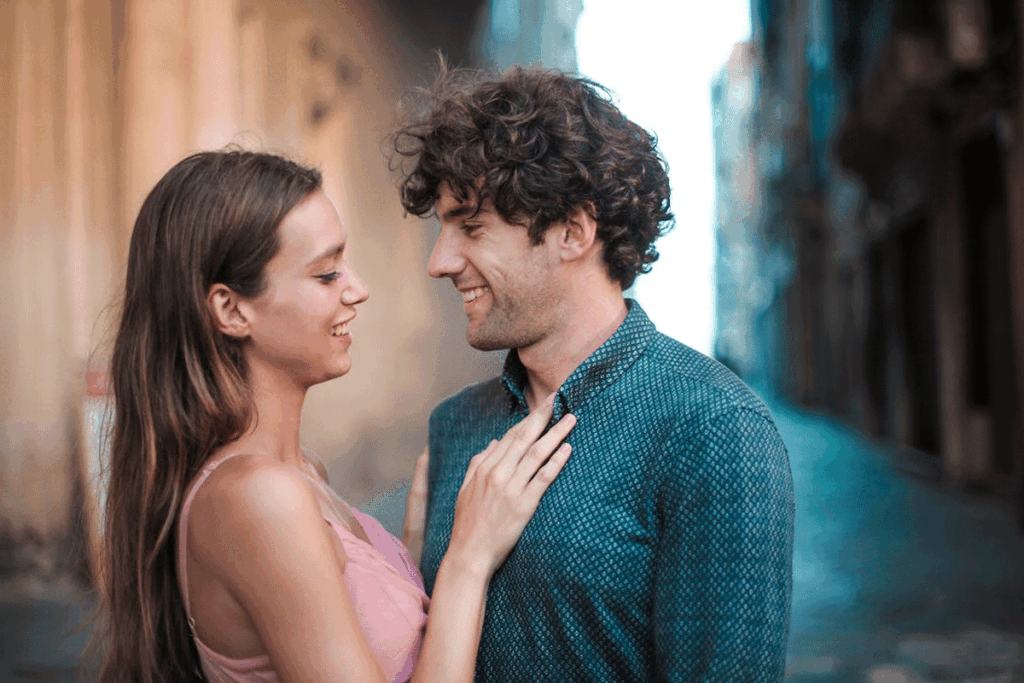 Flirting with women is something that men often feel uncomfortable doing. However, if you want to attract women, then you need to know how to flirt with a woman.
Mastering the skill of how to flirt with women is a great mystery to most guys. We've all been there — you start a conversation with a girl, asking her the typical questions such as "Where do you come from?" "Can I get you a drink?" and "Do you come here often?" Everything seems to be going okay, but there doesn't seem to be any chemistry. She doesn't make it easy for you, and she's not showing any signs of interest.
Eventually, you run out of topics to talk about, and you decide it's probably best to end the conversation altogether instead of running the risk of further awkward silences or rejection.
If you don't know how to talk to women flirtatiously, you'll end up boring her, and she'll lose interest. If you're shy, unconfident, or just inexperienced at triggering attraction in a woman, then this article is for you. It's actually relatively easy once you know what you're doing.
What is Flirting?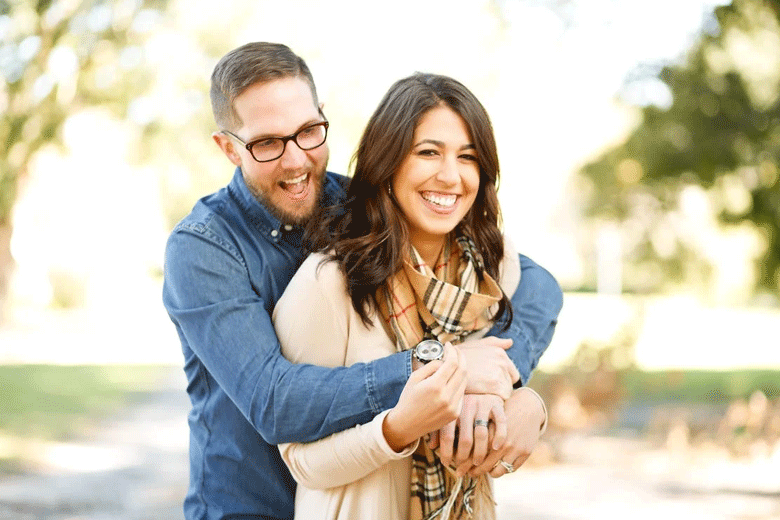 When you hear the word "flirt," what do you think? One of the main reasons that so many men struggle with flirting is that they don't fully understand what it is. If you look it up in an encyclopedia, you get this definition:
"Flirting is a form of human interaction between two people, expressing a romantic and/or sexual interest. It can consist of conversation, body language, or brief physical contact."
Now, do you think the first sentence will help you learn how to flirt? Naturally, you'll be hesitant to "express a romantic and/or sexual interest" in a woman straight away. What if she gets annoyed, finds you a bit weird, or rejects you? That really would make flirting a horrible experience. However, if you understand how to flirt with women, you can make it something that you actually enjoy doing.
When you hear the word "flirt," think of witty banter, teasing, laughing, slight sexual tension, and, most vital, no particular outcome. It's a fun, playful way of communicating with a woman that lets her know you're attracted to her without coming out and saying it. Here's how to do it:
Keep an Open Mind
One of the most important things to keep in mind when flirting with women is that you should always be open to the possibility of a relationship. Sure, it might seem like an obvious statement, but that doesn't mean it isn't true.
If you're looking for something more than just a one-night stand or casual hookup, keeping an open mind will help ensure that your interactions with women are fun and memorable (and not just another boring date).
Be open to the possibility of a relationship, but also know that it doesn't mean anything unless both parties agree on it—and even then, it may take some time before they do. Flirtation should always stay fun and playful; don't get serious with someone until both parties are invested in each other emotionally or romantically (or at least have discussed their feelings). On the other hand, if things go well enough during casual conversation, see if there's room for more than just friends after all!
Teasing
The easiest way to start flirting with women is to playfully tease them. Make tongue-in-cheek comments about something she says, how she is acting, or something you notice about her.
When you learn to listen to and observe a woman, you quickly find things you can flirt and tease her about; being blonde, acting bossy, being gullible, having a wild side, etc. Just remember to keep it playful and light.
Using sarcasm is another excellent way to tease a woman. When she says something really obvious, you can reply with, "Really? Wow. That's the most interesting thing I've heard all day." Say it with a sly smile, eye contact, and a sarcastic tone of voice, and she'll get the fact that you're saying it "tongue in cheek."
Double-entendres
Statements that can have double meanings: one formally appropriate, the other sexually suggestive. There are plenty of words you can twist around to create sexual connotations. We, juicy, hard, fast — there are hundreds. For example, if she says her meal is big, you can reply with something like, "Big can be a good thing, don't you think?" If you set your mind to it and look for opportunities, you'll be surprised at how many things you can accidentally misinterpret as sexual innuendos.
Develop Commonalities
The key to getting a woman's attention is understanding what she wants. One of the best ways to do this is by focusing on her commonalities. You can find these out by asking questions like, What are your favorite hobbies? Or What have been your favorite TV shows in the past few years? This will help you get an idea of what she likes as well as what she dislikes.
You also want to be able to show that you share some common ground. For example, if she says that her favorite movie is The Avengers, then you should mention that your favorite movie is Iron Man 3. These small things will make her more inclined to spend time with you because it seems like there's a connection between the two of you.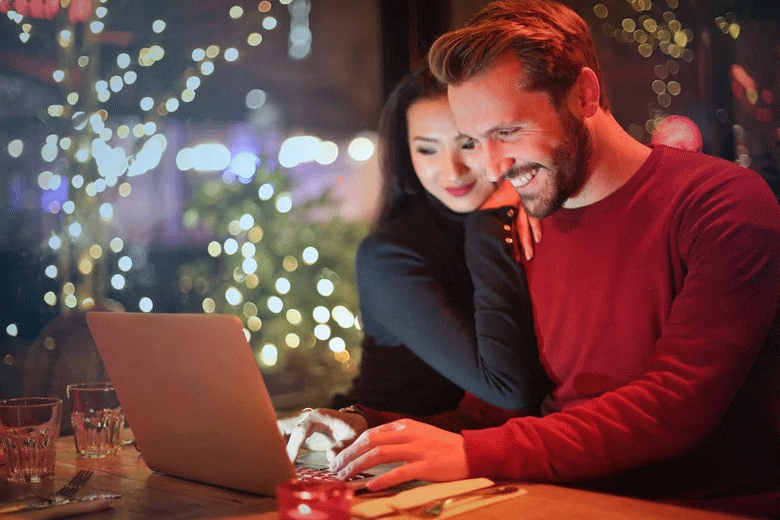 Body Language
Body language is very powerful, and it's by far the most neglected area of seduction. It reflects your mood and emotions and transfers them to the person you're with. Many guys get too nervous when talking to women, and their body language displays bad posture and unconfident eye contact.
Mirroring her body language is one of the most powerful ways to flirt and win her over. If she smiles, you smile. If she crosses her arms, you cross yours. If she leans in, you lean in too. You can even mirror what she's doing with your body parts (i.e., if she touches her hair, you touch yours). This lets her know that you're paying attention and interested in what she has to say–in a non-threatening way, of course! Plus, it'll make her feel more at ease around you.
All these things undermine what you're saying to a woman, making her think that you're trying to be someone you're not. This is why it's vital to display sexy body language when playfully flirting with women.
Here are some body language pointers that'll help build attraction:
Appear relaxed and laid back

Angle yourself to her instead of standing full-frontal

Briefly touch her as you talk

Be lively

Keep eye contact

Give coy smiles
Establishing eye contact is one of the first steps in flirting with women. This will make her feel more comfortable because she will know you are paying attention. It is important not to stare, as this can come across as creepy or aggressive.
You want to maintain eye contact for about two seconds, then look away briefly before meeting her eyes again. Establishing eye contact can be very subtle, but it will send a message that you are interested in getting to know her better.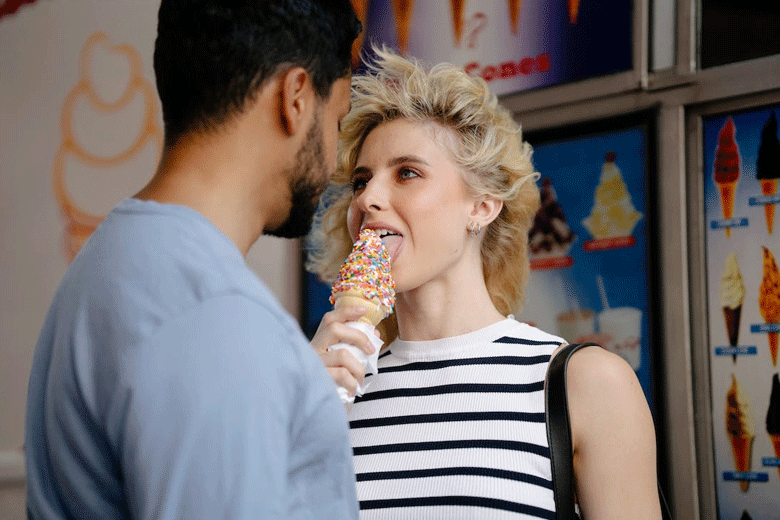 Ask Her Out
If you want to flirt with women, the key is preparation. If you're interested in getting a girl's number, the best way to do so is by asking her out. It's as simple as that. You can do this in many ways, but we'll stick to the most basic way here.
Suppose she says yes, then congratulations! You've won her over. If she says no, don't sweat it too much. You might not be for her, or something else is going on that has nothing to do with you. Either way, try again next time, or move on and find someone else who is interested in what you have to offer.
The worst thing you can do is sit around and pine after someone who isn't interested in you. Trust me; it never works out well.
Conclusion
Flirting is all about putting a woman at ease and making her feel like she's the only girl in the room. You can flirt with women in many ways, but remember that the most important thing is being yourself. The key to flirting is understanding what makes you different, owning your quirks, and using them as an advantage.
More than anything else, this means not being afraid of rejection. Even if she doesn't seem interested initially, there's always a chance that she'll warm up after a little time. If you find yourself getting rejected more often than not, don't give up hope – it may just be that she's not into your type or that she has a lot going on in her life right now.
Now that you have knowledge of how to flirt with women, it's also important that you know how to get the woman to flirt with you as well. There is a technique in the book How to Effortlessly Start Conversations and Flirt Like a Pro by Dave Perrotta that actually tells you what attraction signals to look out for and how to get the woman flirting with you first. I highly recommend you read it.