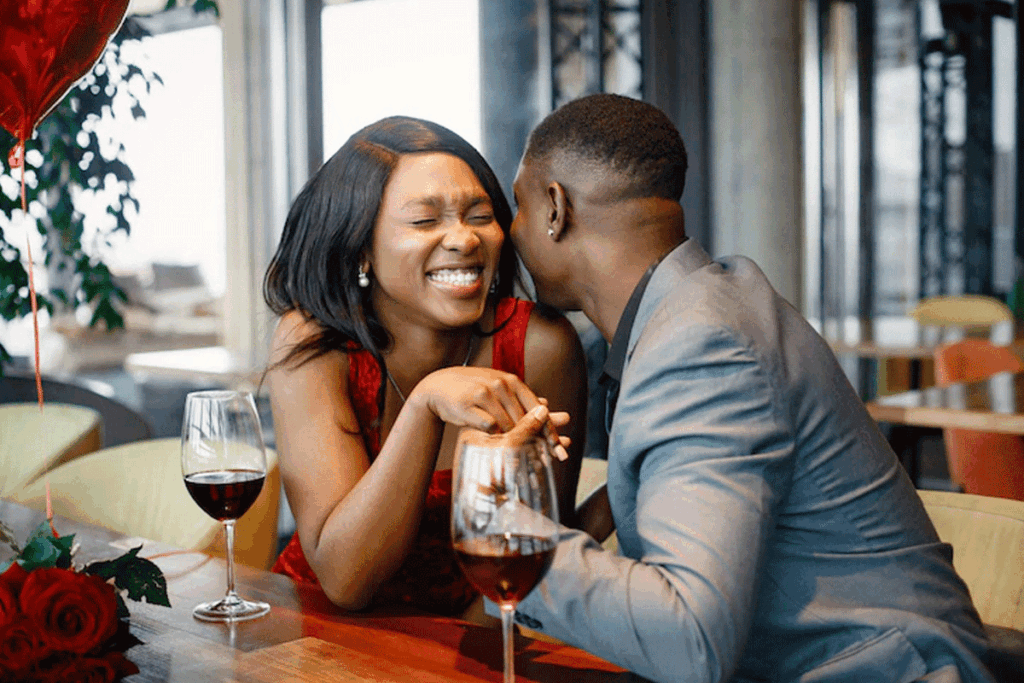 Many guys limit their prospects of meeting and being able to attract women by exclusively approaching them at clubs and pubs. Even approaching an attractive lady during the day may feel intimidating if you've only ever heard about 'game' in social settings like nightclubs, pubs, and parties.
Imagine being able to meet and attract women all the time, every time you leave your home. It will boost the number of women you can seduce, date, and have sex with, and it is much simpler than you think.
What is Day Game?
As previously said, you usually approach ladies at clubs and pubs while out in the evening. However, the scenery will be different when you run into a lady during the day. It might be anywhere, including cafés, stores, malls, bus stations, railway platforms, college campuses – even the street.
Bars and nightclubs are built for social contact in the evening, and both men and women are expected to mingle there. On the other hand, women aren't generally in a friendly mood throughout the day; they're frequently busy doing errands and minding their own business. However, if they are not out with friends, they are often bored, and you might take advantage of this.
The Advantages of Day Game
Approaching ladies during the day offers a couple of benefits versus doing so at night:
First, women are typically alone in the morning instead of when at night.

Women aren't accustomed to guys approaching them throughout the day; therefore, they don't react negatively to it.

You'll be meeting the actual person with the true personality – most ladies have a character they wear when they go to a club/bar.

Because you'll be sober (ideally) and being yourself, whatever number you receive throughout the day will be far more solid.

You'll have the opportunity to meet a variety of ladies, not simply those that frequent nightclubs and pubs.
How to Approach and Attract Women During the Day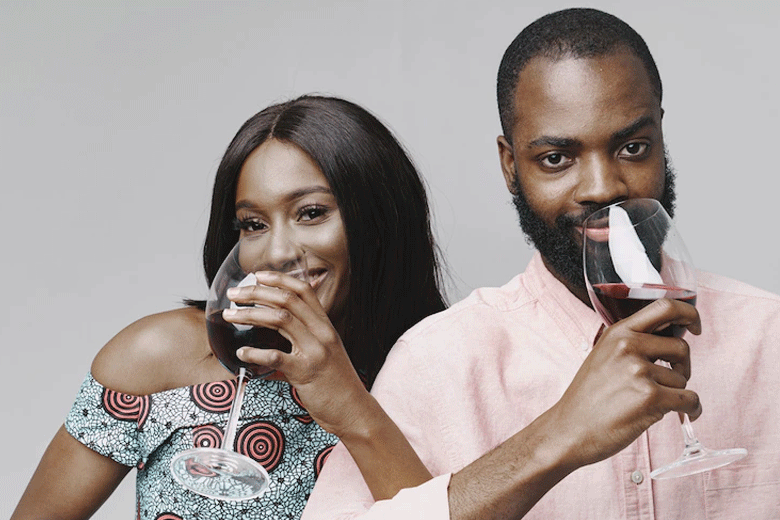 You should keep a few things in mind if you wish to attract women throughout the day. To begin, ensure that your physique is clean and well-groomed. In addition, it would be preferable if you constantly shaved and used cologne.
When attempting to attract women throughout the day, it's also crucial not to wear something too formal or fancy. Instead, dress well enough to be decent but not too fancy for daily use.
A button-up shirt with trousers or jeans is ideal for clothing. A sports jacket might come in handy if you don't have any other apparel. Leather dress shoes are suitable because they offer an image of professionalism and respectability while being attractive enough for everyday use.
Darker colors, such as black, are generally preferred since they provide a more sophisticated image – these colours usually scream, "I'm in command." On the other hand, a pale color might occasionally work in the summer when it's hot outdoors (like at noon).
Smile and Laugh
Wear a broad, confident smile. I'm not talking about the kind of smile where you raise the corners of your lips – that'll only frighten her out. Instead, make a strange grin with your lips and eyes. You're an inquisitive person who leads a happy and successful life, and you'd want to get to know this lovely lady. This is the message that your grin should communicate.
Laughter is another practical approach to attract women throughout the day.
Laughter is considered the greatest medicine, and I couldn't agree more. Don't hold back your laughing when you find anything amusing. I've discovered that laughing at myself or someone else improves my day. Laughter causes your body to produce endorphins and serotonin, making you feel better overall.
Additionally, make eye contact as soon as possible.
First Words
Have you ever asked for directions from someone? Or is it the time? You have, of course. So what do you initially say initially when approaching strangers?
"Please excuse me?"
Consider how a person might respond if you said these two things to them. They will almost certainly stop and stare at you. Use these two phrases to halt any lady in her tracks and catch her attention right away.
Some may argue that you should never apologize for approaching them. However, I must disagree. Because you're interrupting someone who is already busy, stating "excuse me" is an appropriate approach to begin the discussion – it's what you say following that matters! And the best part is that the discussion may go anywhere from the initial "excuse me."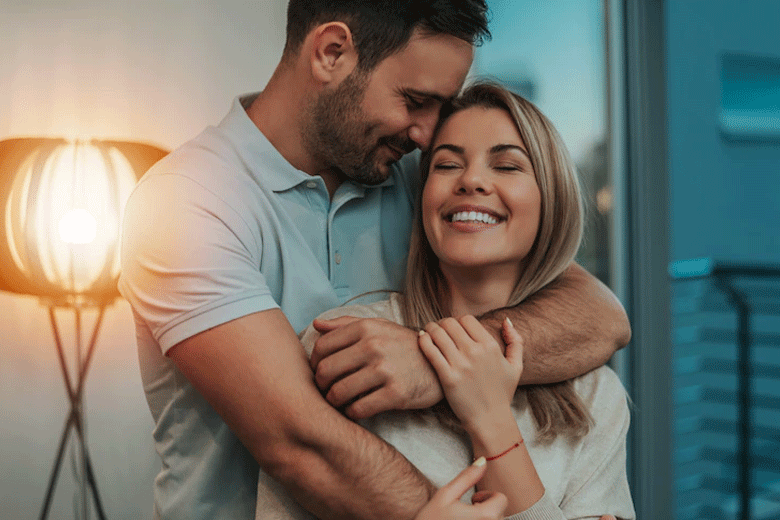 The Conversation
Introduce a bogus time limitation before continuing the discussion, saying that you won't be around for long. Use phrases like, "I'm about to meet a friend in a minute, but I had to stop and say hello," or "I'm on my way to work, but I had to stop and say hello." My name is…."
If you notice a lady who catches your attention in the mall, grocery store, or coffee shop, strike up a conversation by asking her opinion on something. It might be anything from her thoughts on a new TV show to her favorite flavor of coffee. The idea is to get her chatting so that she will like conversing with you and will pay more attention to you when you approach her.
You may either be direct or utilize the setting to initiate the discussion, such as pointing out something she does, something she wears, an event or item in your surroundings, or a general comment. Whatever method you choose, you imply that you are in a hurry (whether you are or not), which provides you with the following benefits:
She will not feel pressured.

She will not believe that you would prevent her from sticking to her timetable.

She'll know she may lose you anytime if you create an excellent first impression.
From there, you want to be amusing without being too intelligent. The goal is to have a friendly and easy chat that both of you will enjoy for as long as it lasts – and if you get a good vibe from her, you may always meet up with her again.
Assume you've encountered a buddy you haven't seen in a long time. One of the first things you'd most likely do is make plans to meet up again soon: "I have to go going, but why don't we go to this amazing bar I know for a drink on Wednesday? There is live music." That's it; you've scheduled the next date. You may even go on a date right then and there: "You don't have anything going on right now? Let us get some coffee." If you cannot do either, conclude the discussion by saying, "I appreciated this chat; how can we continue it?"
Other Suggestions
When you pose a question, your tone of voice conveys more than the words themselves. If you express it with a high-tone query, you will appear bashful and frightened. If you say it in a monotonous voice, you'll come off as uninteresting and dull. The proper way to express it is in a calm, confident, and male tone of voice. This shift in intonation will result in an effective approach.
Stand at an angle to her, as if ready to go; don't crowd her.
Allow her to participate in the discussion. Don't attempt to push the conversation to flow beyond the first couple of sentences, and don't think about what you're going to say next. You'd be shocked how frequently ladies will continue.
Final Thoughts
That concludes our basic introduction to being able to meet and attract women during the day. Another thing: To be effective with your daytime approach, you must show the lady early on – nearly instantly – that you are interested. Otherwise, this would be just another bland chat she would forget later that day.
If you want to learn more about approaching and attracting women throughout the day, I strongly suggest How to Attract Women by Ray Asher. Attracting Women by laughing your way to effortless dating is covered in the book. Knowing what women want in a man can help you attract them; use female psychology to get to know them.
Sale